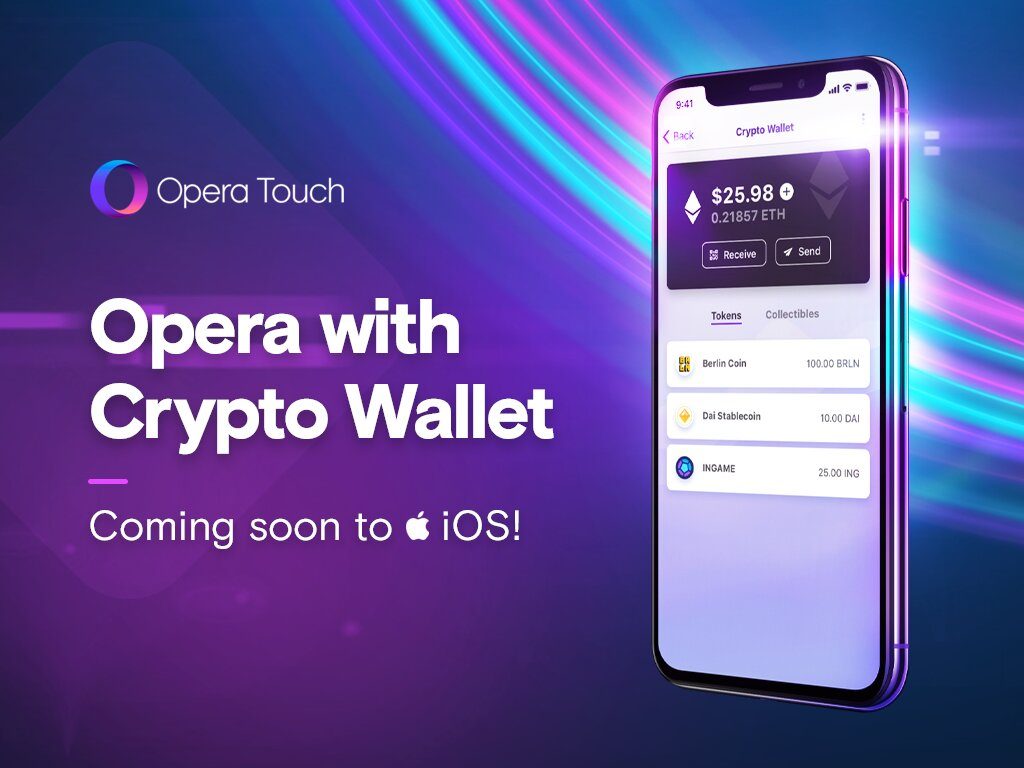 Opera, back in July had announced that it has started testing Cryptowallet beta built-in to its Android app and it supports the Ethereum Web3 API. After expanding it to the desktop, and Android, Opera has now mentioned that it is bringing this feature to iOS soon. iOS users around the globe will soon gain access to a full-featured browser with an integrated native Crypto Wallet and Web 3 browsing functionalities.
Opera Touch for iOS will combine easy-to-use Crypto Wallet functionality with support for Ethereum decentralized apps, or Dapps. After testing for a while, Opera introduced the Crypto Wallet to the Opera browser for Android in December 2018. Crypto Wallet functionality introduces Web 3 features to the iOS browser. It is integrating an easy-to-use wallet into the iOS browser.
Opera Touch features two themes, dark and light. It has also recently introduced private mode to the browser to give you more privacy on the Web, cookie dialog blocker. This functionality lets users remove annoying cookie prompts that prevent them from directly accessing content on the Web. You can sign up for early access of Opera Touch for iOS with Crypo here.