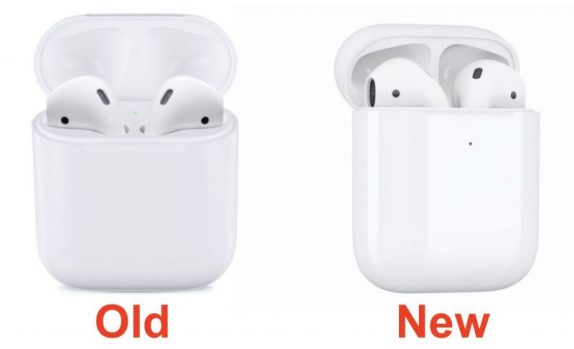 Apple is rumored to be holding a special event on March 25th where it is expected to make announcements regarding its new Service based offerings. Sources from internal operations of suppliers in the Asia-Pacific market now suggest that AirPods 2 might be added to the list of announcements on March 25th and would hit the stores on March 29th. Even though no hardware announcements are expected at its March 25 event, it might be introduced with just a release.
This means that March 28th would be the last day of the "life cycle" of the original AirPods. The AirPods 1 are rumored to be taken off the stores on March 28th, in a move to prep for AirPods 2 sale. The new generation AirPods will come with wireless charging case and Siri integration. This development falls in-line with noted analyst Ming-Cho Kuo who predicted that the new AirPods with wireless charging case will debut in Q1 2019.
After AirPods 2 launch, Apple would bring an all-new design model" that will be introduced in Q1 2020 and these new refreshed models are expected to drive strong sales growth for AirPods. Kuo notes that fewer than 5% of iPhone users currently own AirPods, and with over 1 billion iPhone users worldwide, there are "great potential growth opportunities" for the accessory. With less than a month for the launch, we don't have to wait much longer. Stay tuned.