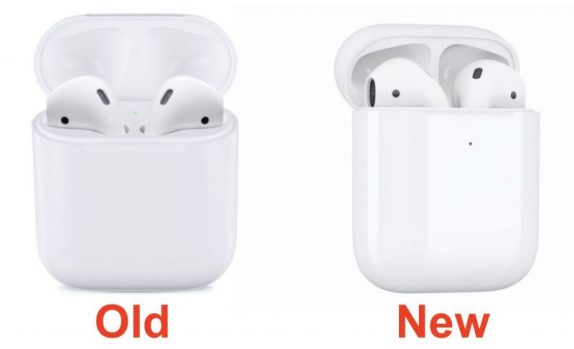 Apple AirPods second-gen was initially expected to be announced at the new iPhones event back in September, however, it didn't go through. Later it was anticipated that the company would make them official at the October 30th special event, but nothing. In a new brief research note, noted analyst Ming-Cho Kuo predicts that the new AirPods with wireless charging case will debut in Q1 2019.
Kuo highlights that "all-new design model" will be following in Q1 2020 and these new refreshed models are expected to drive strong sales growth for AirPods. Kuo notes that fewer than 5% of iPhone users currently own AirPods, and with over 1 billion iPhone users worldwide, there are "great potential growth opportunities" for the accessory.
To remind you, Kuo, a year back predicted that Apple would launch upgraded AirPods in the second half of 2018, but Apple's difficulties in bringing its AirPower charging mat to market have undoubtedly impacted its AirPods plans as well. Ahead of the October 30th, Kuo predicted that he was uncertain about the timing for an AirPods update, suggesting that there is a delay and AirPods could come late in Q4 or Q1 of 2019.
In the latest research note, Kuo said:
We attribute AirPods' dramatic growth (14–16mn, 26–28mn, 50–55mn, 70–80mn and 100–110mn units in 2017, 2018, 2019, 2020, and 2021, respectively) to 1) the upgraded model with wireless charging support to benefit shipments to launch in 1Q19, 2) the all-new design model to boost replacement demand to launch in 1Q20, 3) an innovative user experience, and 4) high integration with iOS and Mac products. In summary, AirPods is Apple's most popular accessory ever, and it currently has the best growth momentum among Apple products.