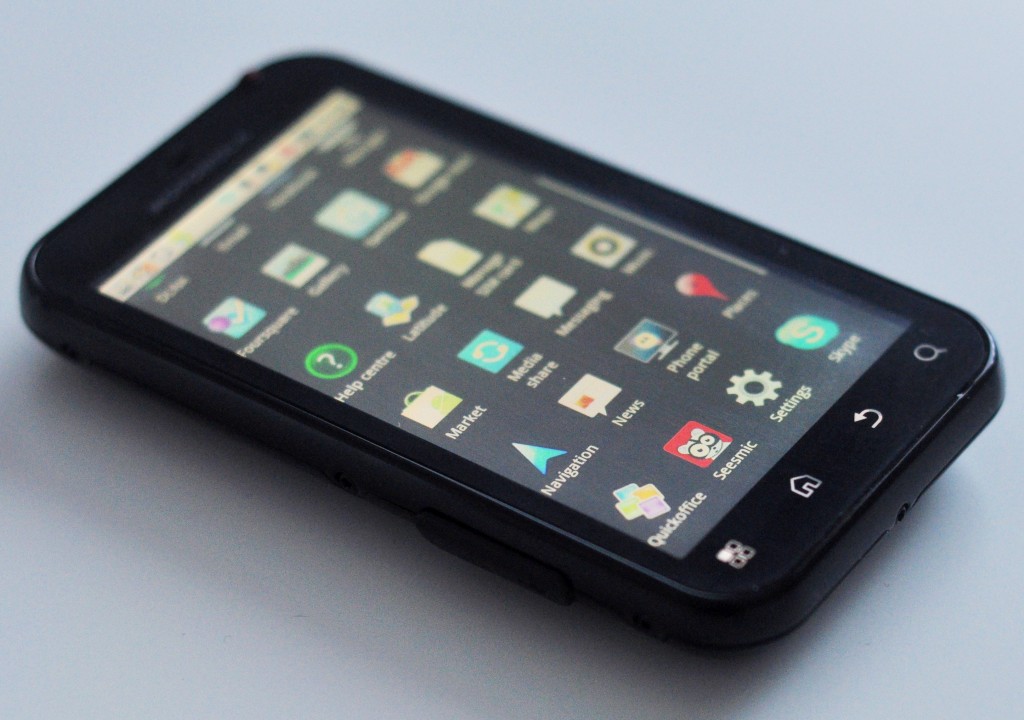 Motorola's new Android budget smartphone is a rare thing – a semi rugged phone that looks like any other normal phone. It is dust proof, water and scratch resistant. Motorola calls it the 'Lifeproof' phone. I call it a freaking awesome phone.Check out our little Motorola Defy preview.
When I first heard of the Defy, I expected to be greeted with a smartphone equivalent of a Panasonic Toughbook laptop, but no – the Defy looks like any normal smartphone. It is even smaller than my Nokia N8! . It won't take any design awards home as far as physical aesthetics is concerned, but it isn't something you would be embarrassed to own. In fact it looks rather cute!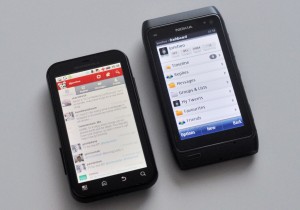 At 118g, the Defy is also light. In fact it feels so light I was concerned whether or not it would muster in the real world as a semi rugged phone. It felt almost like a toy! Still Motorola should be applauded for the great engineering of the Defy.
While smaller than the N8, it packs a larger and higher resolution screen (3.7″ 480×854 pixels) as well as a removable 1540mAh battery. Granted it doesn't have a massive 12MP camera, but it is still an impressive piece of miniaturization – especially considering that the Defy is designed to take physical abuse.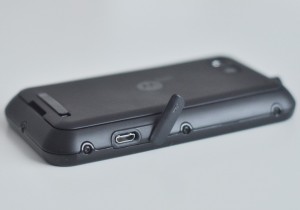 The Defy runs on Android 2.1. This is the second Android phone that I actually have more than a couple of hours with. As I only have had the Defy for less than a day I won't comment much about the OS yet, but first impressions wise: it seems sluggish and MotoBlur isn't winning my heart just yet.
I am not sure what the IP rating is. I've seen websites referring to it as IP67 certified but has not seen any corroborating evidence from Motorola. Motorola reckons the Defy is able to withstand dust and water attacks. The screen is a Gorilla Glass, so it should be more resilient than other screens.
So how did it fare when I dunked it in water? Well…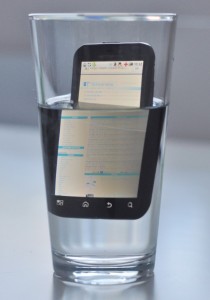 😀