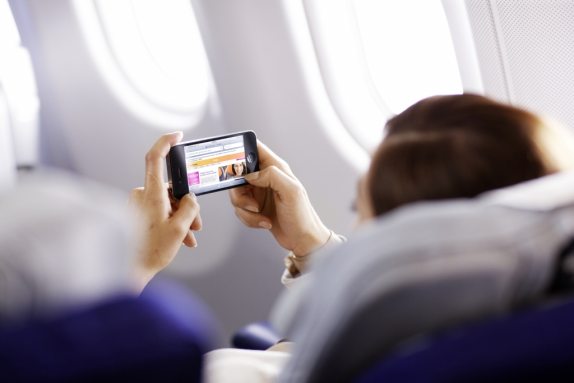 Lufthansa will be the first airline to offer in-flight internet access on intercontinental routes.The service will be offered under the banner FlyNet in partnership with Panasonic Avionics. FlyNet will be initially available only on select North Atlantic routes but they plan to offer it on the airline's entire intercontinental network by end of 2011.All you need is a WiFi enabled device be it a laptop ,  iPad , iPhone , iPod , Blackberry or any Smartphone and you can browse the web in the middle of a boring and tiring flight.
The service is expected to offer Download speeds upto 5 Mbps and upload speeds upto 1Mbps . GSM services such as SMS and GPRS will be available soon and you can send text messages or your phone's data plan inside the flight.
This is how the service works according to an illustration on the company's website.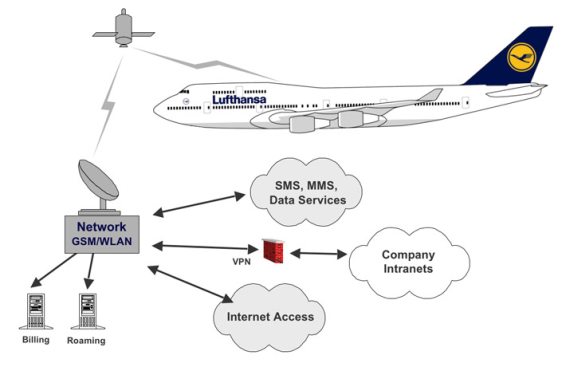 The service will be initially available on Airbus A330 Aircrafts and will be soon available on the Boeing 747 and Airbus 340. And the best part is that the service is not restricted to business class but available to all passengers who are willing to pay.The price would be around 11 euros for 1 hr access to internet and a 24 hr flat fee would be around 20 euros. Not bad at all if you ask me especially if you are addicted to the internet like most of us.Imagine downloading that new app while in the sky or Twitpicking from the top of the Swiss Alps. You gotta love technology ! Don't you ?
And as a introductory offer the service will remain free till Jan 2011.