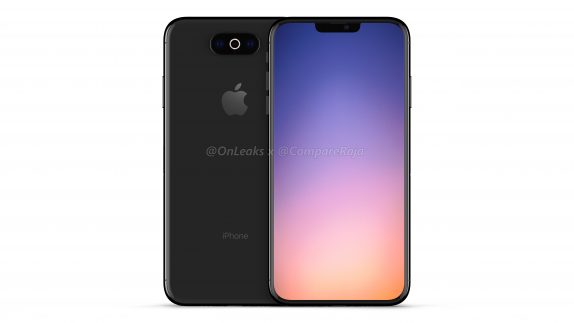 Apple is en route to launch three new iPhones in 2019 and it is already known that the high-end model is expected to pack triple-rear cameras at the back. Adding to the existing rumors, a new set of leaked renders showcase the 2019 high-end iPhone variant with the triple rear cameras that are arranged horizontally instead of vertically. 
Based on the renders of the iPhone (2019); the device could retain a similar front body as the current iPhone but will have a smaller notch and slightly thinner bezels. As said, the big difference in terms of design is on the rear where the triple camera setup is horizontally stacked at the center. It has three camera sensors, circle flash around the center camera lens and there is a microphone below the center camera.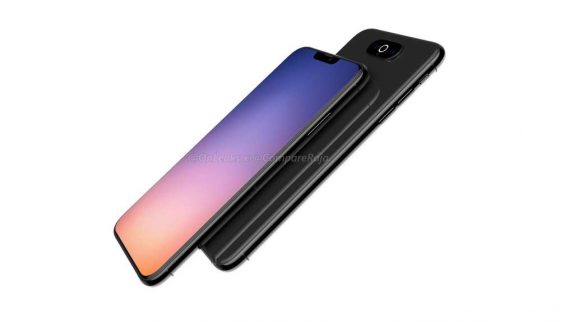 The volume rocker is placed on the left along with silent switch. The power button is situated on the right. All is not good since the last leaked render showcased different rear-camera setup. One with Mate 20 like the square setup and the new one with the horizontal arrangement. As the 2019 iPhones are still in the very early production process, nothing is confirmed yet but both leaks are 100% legit prototypes.
It is possible that both prototypes will be retained and be marketed as two different models or one of the leaked prototypes will be axed and the other will be retained. Adding triple rear cameras is a good idea, but will also bump up the cost which might again result in poor reception much like in 2018.