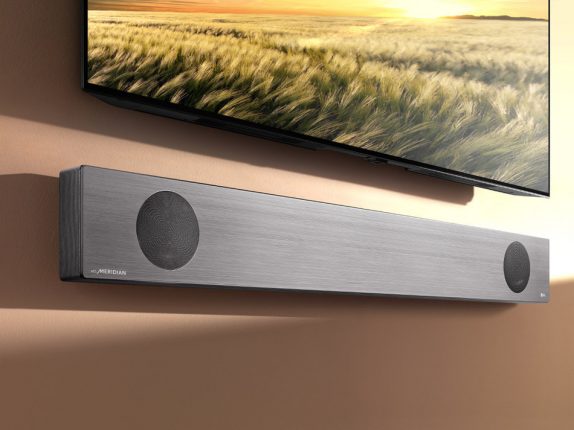 LG has introduced its latest soundbar lineup; SL10YG, SL9YG, and SL8YG head of CES 2019. The company's new sound bars deliver superior sound quality thanks to its collaboration with Meridian Audio.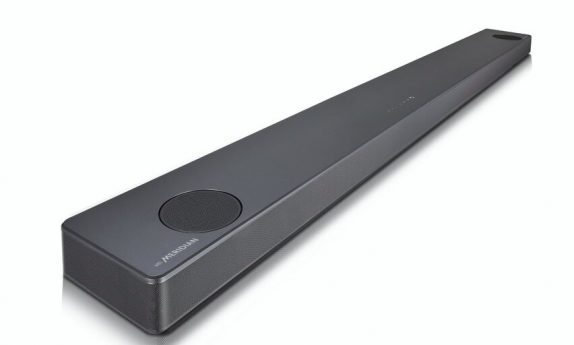 The soundbars can up-mix two-channel audio to multiple, distinct channels without generating any distortion, the Meridian Upmixtechnology increases sound immersion by improving the sound field while upgrading the clarity of vocals and lead instruments.
The soundbars support both Dolby Atmos and DTS:X. Users can also add the Wireless Rear Speaker Kit to achieve a more cinema-like experience. LG's new lineup comes with built-in Google Assistant allowing users to control their LG sound bar and get information with a simple command.
Kim Dae-Chul, head of LG Home Entertainment Company's audio and video business said:
LG's 2019 sound bars deliver amazing performance tuned in close partnership with Meridian Audio with the convenience of smart AI connectivity. The high-quality sound and versatility of our newest lineup takes home entertainment to a whole new level and satisfies a growing demand for premium soundbar solutions that provide impressive listening experiences, greater convenience, and stylish, modern aesthetics.