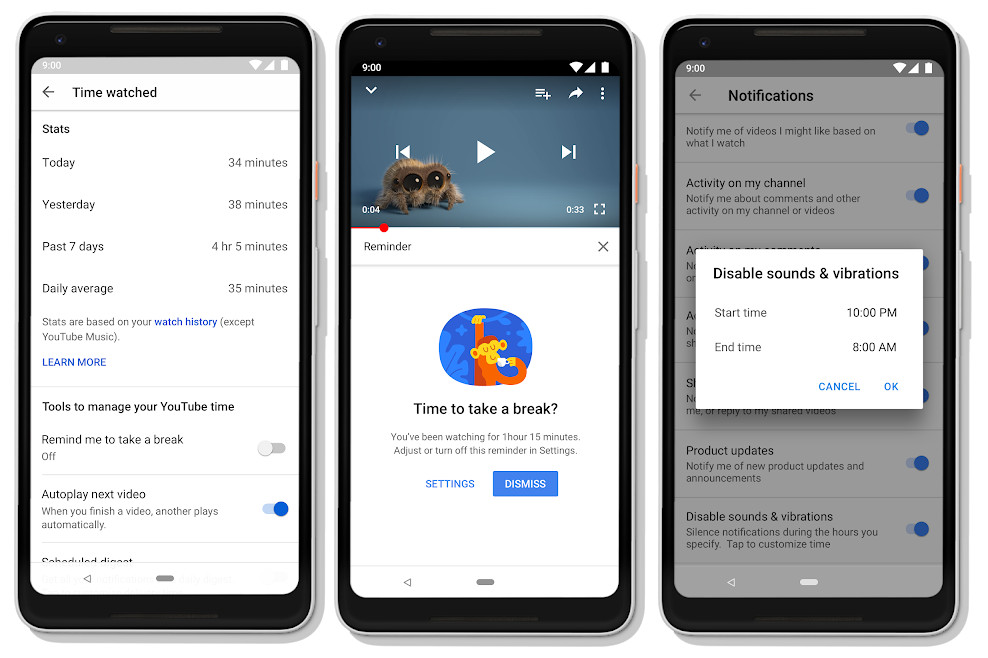 Google's Digital Wellbeing feature which debuted with Android Pie is aimed at being responsible with smartphone usage. The app has finally exited the beta stage and is now available to all Pixel phones running Android 9.0 Pie. Apart from Pixel, Android One phones those who have signed up for beta are also getting the update.
Digital Wellbeing displays how long you've been using certain apps, ability to restrict the usage, graphs, and visuals detailing how many times you unlock your phone per day and how many notifications you receive, and much more. The Wind-down feature limits notifications and also gradually makes the display a greyscale, to make it easier on the eyes and to encourage you to unplug.
Google introduced these features with the Android 9.0 Preview back in May, and they first became available in August with the launch of Android Pie. You can now download the Digital Wellbeing app from Play Store, but you need an Android phone running 9.0 Pie.