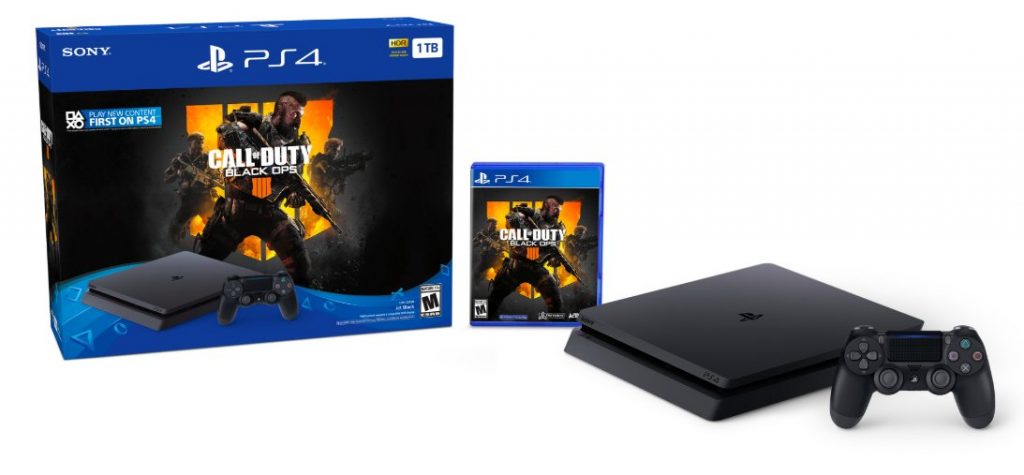 Sony's PlayStation 4 is now five years old and the company announced that it has sold over 86.1 million units in addition to over 777.9 Million software units worldwide. To celebrate this occasion, the company is releasing a new PS4 bundle; Call of Duty: Black Ops 4 PS4 bundle.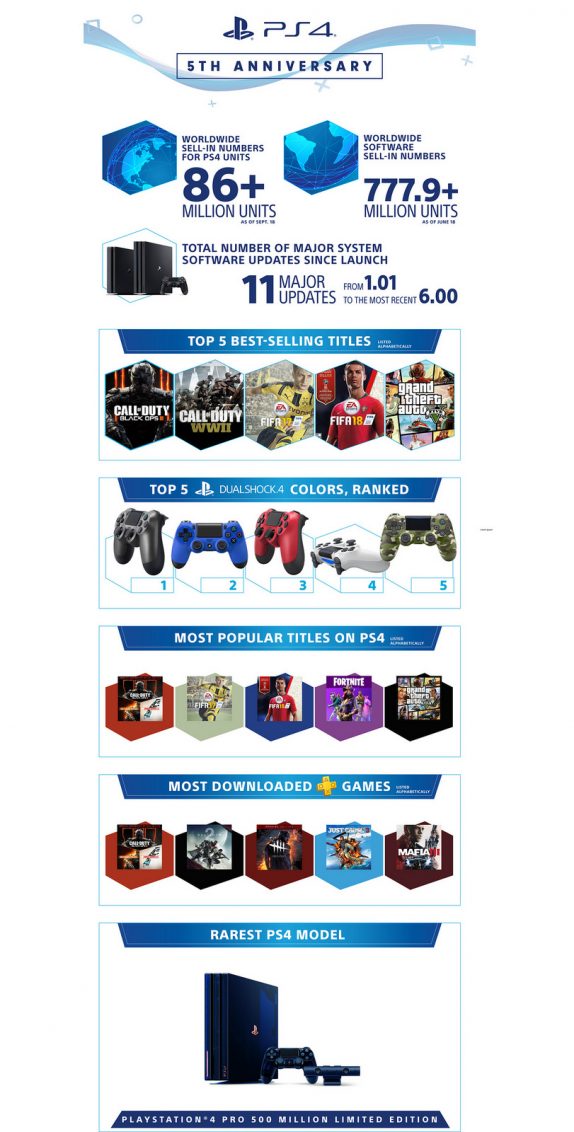 Since launch, the company has rolled out around 11 major software updates including the recent 6.0. Call of Duty Black Ops 3, GTA V, Call of Duty WWII, Fifa 17/18 remain the best sellers. Call of Duty: Black Ops 4 is the latest multiplayer first-person shooter that features gritty, grounded, fluid Multiplayer combat, the biggest Zombies offering ever with three full undead adventures, and Blackout, where the universe of Black Ops comes to life in one massive battle royale experience.
This bundle will be available from November 27th and is priced at $299.99/ $379.99 and includes a jet-black 1TB PS4 system, a matching DualShock 4 wireless controller, and Call of Duty: Black Ops 4 on Blu-ray Disc.