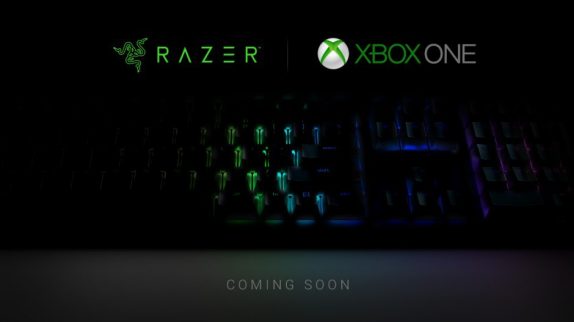 Microsoft back in September announced that it would soon bring support for mouse and keyboard to Xbox One and it looks like it's here. The company mentioned that it would launch on November 14th. Epic Games' Fortnite will be the first title to offer the support along with Warframe. 
Furthermore, Bomber Crew, Deep Rock Galactic, Strange Brigade, Vermintide 2, War Thunder and X-Morph Defense will get the support in November, and Children of Morta, DayZ, Minion Master, Moonlighter, Vigor, Warface, and Wargroove adding support in the future. All the developers will have the tools they need to create tailored mouse and keyboard experiences for their games.
Microsoft also announced the general availability of the Xbox Game Pass app on iOS and Android. It is also making games like PlayerUnknown's Battlegrounds (PUBG) available to all members beginning on November 12.
The company also shared additional details about the Designed for Xbox devices, which include an Xbox keyboard and dynamic lighting. Razer will be the exclusive partner, and the company intends to introduce them at the CES 2019 event. The mouse and mechanical keyboard combo will also be wireless.
The company announced that the Xbox Adaptive Controller will launch in 17 new markets in 2019, including Mexico. New countries to offer the acclaimed controller include Argentina, Brazil, Chile, China, Colombia, Hong Kong, Hungary, Israel, Japan, Slovakia, Mexico, Russia, Saudi Arabia, South Africa, Taiwan, Turkey, and UAE.