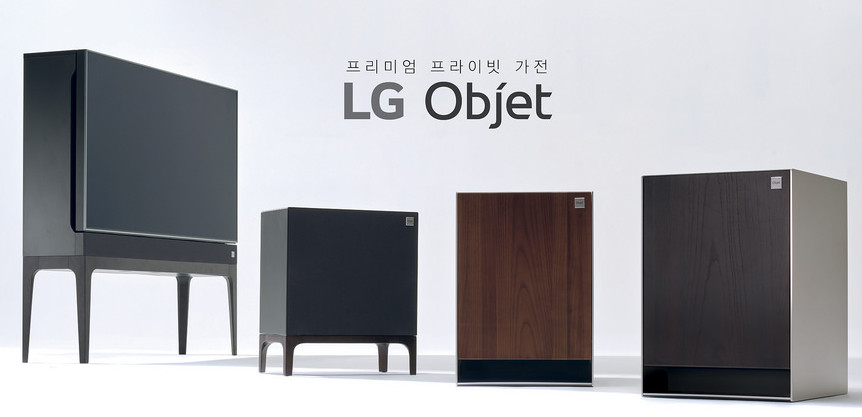 LG has launched a new high-end brand with an aim of combining home appliances with furniture, targeting consumers who are seeking unique design. The new brand will be called 'LG Objet' which it will use for what it calls "premium private appliances."
The company said: "LG Objet is a new concept of convergence appliances which brings electronics and furniture together."  This claims that the products will not only function as electronics devices but as home decor too. The new brand is LG's second premium brand and follows LG Signature which was launched in 2016.
The company said LG Objet products stand out from other appliances in the market as they utilize various materials, including wood and metal, to help consumers customize their home environment. The company even introduced the first batch of LG Objet products; a refrigerator, air purifier, audio system, and TV. The appliances are custom-made and take around three months to produce.
The LG Objet TV comes with a 65-inch Super Ultra HD display and a premium soundbar. The price tag for the TV is at 9.99 million won ($8,755 or Rs.6,46,425 approx.). The brand's refrigerator, which utilizes premium ash wood to give it a luxury look, comes with a price tag of 1.99 million won.