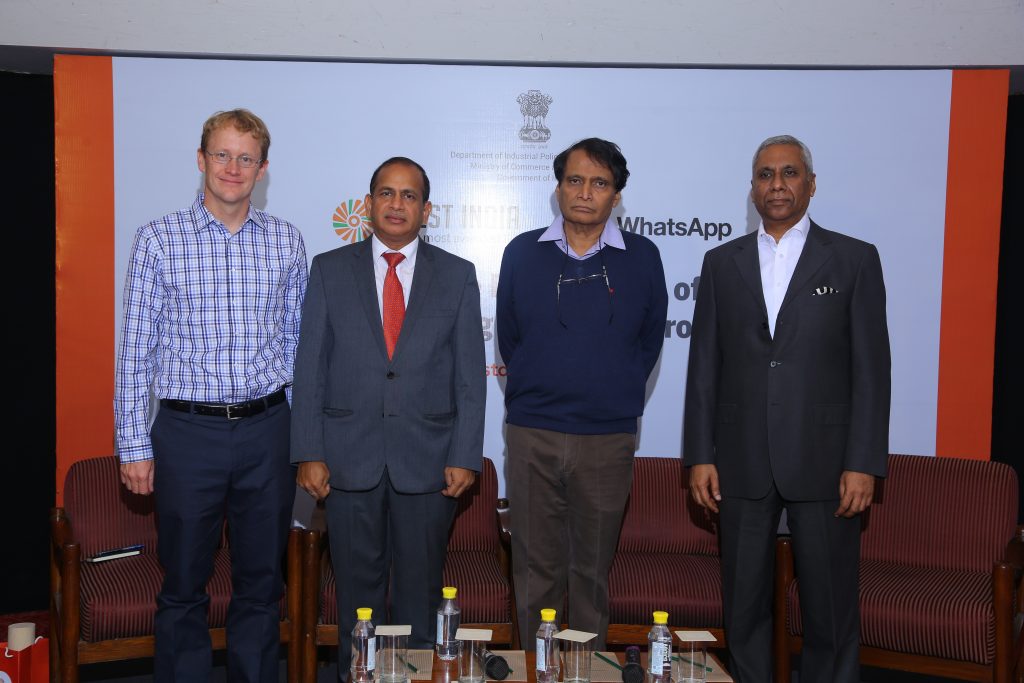 Invest India through its flagship initiative Startup India has partnered with WhatsApp to focus on the proliferation of start-ups, promoting economic growth and generating employment opportunities in India.
WhatsApp will invest a quarter of a million dollars as funding to the top 5 winners of the 'WhatsApp StartUp Challenge' and an additional $250,000 will be directed to a select few from the entrepreneurial community to promote their WhatsApp business number on Facebook and drive discovery of their businesses.
The company says that this way customers will be able to find the business and start talking to them on that WhatsApp number. Invest India is also working with WhatsApp to drive awareness about its business tools in around 15 states impacting over 60,000 businesses in the coming months through tools such as Startup India 'Yatra' program and other in-person training events.
Commenting on the same, Deepak Bagla, CEO & MD, Invest India said:
 India adds over 3 new start-ups a day, ranking it amongst the top start-up nations in the world. A significant number of start-ups are spearheaded by women. In fact, women-led start-ups are increasing by over 100% per annum. We are committed towards developing the best ecosystem for the Indian start-up community and have undertaken multiple initiatives to make this happen. The effort is to ensure that grassroots ideas from all regions and towns are brought to reality. Through this partnership with WhatsApp, we aim to support the innovative start-ups in India and to create solutions not only for India but the entire world.
Chris Daniels, Vice President, WhatsApp said:
WhatsApp cares deeply about helping businesses connect with customers and grow. We're excited to work closely with Startup India by supporting entrepreneurs and start-ups to become engines of economic growth.