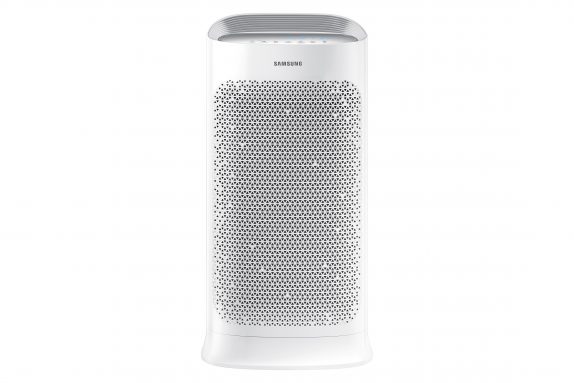 Samsung India today has launched the new Air Purifier; the AX5500 that can rapidly purify your living spaces with aerodynamic airflow technology. The Samsung AX5500 comes with the capability of drawing air inside from the front side, covering a wider area that removes ultrafine dust, harmful viruses, and gases with its 4-step purification system.
Samsung AX5500 has Dual Smart Sensor that detects the air quality in real time and the Air Digital Display numerically shows PM2.5/ PM10/ Gas Pollution Level to the consumers. The first-of-its-kind Filter Life Indicator lets you track the life of the filter so that you can stay aware. It comes equipped with 360° wheels making it easily movable at any time and anywhere based on the requirement.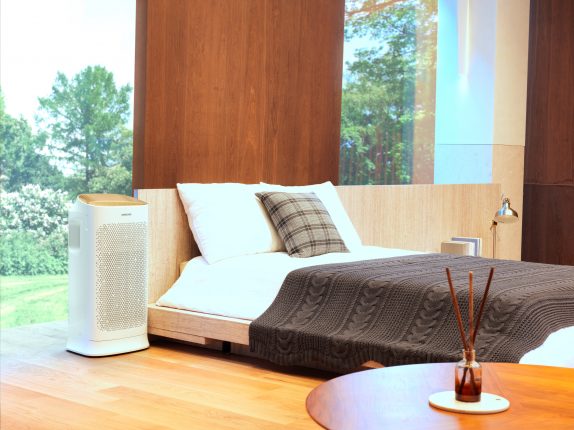 The Samsung AX5500 is designed to quickly purify a wider area and the Front Air Inflow easily draws in air from the front allowing and the power fan spreads clean air out in 3 directions – top, left and right side, enabling it to reach a much wider area of upto 60 sq. meters and purifiers faster achieving a CADR (Clean Air Delivery Rate) of 455 cu. meters per hour. The Pre Filter extracts larger dust particles, such as pollen. The Deodorization Filter removes Formaldehyde, Toluene, Ethyl Benzene, and Styrene. Then, its PM2.5 Filter captures upto 99% of ultrafine dust (0.3 ㎛). Finally, Virus Doctor eliminates up to 99% of certain viruses and bacteria.
The Samsung AX5500 is priced at Rs.34,990 and it will be available across leading offline and online stores from 3rd October 2018. As a part of the launch offer, the company is offering a free Samsung Galaxy J6 (32GB) smartphone worth Rs. 12,990 with Samsung Air Purifier AX5500 and Samsung premium Air Purifier AX7000, till 31st October 2018.
We are excited to bring in this new air-purifier – Samsung AX5500 – to the market. Our current range of Air Purifiers has seen the exceptional response from our consumers and this new mid-segment entrant will complete the entire portfolio of purifiers. At Samsung, consumers are at the core of every innovation. We listen to our consumers and bring out meaningful innovations that make their lives better. With this product, we now cater to consumers, across segments.