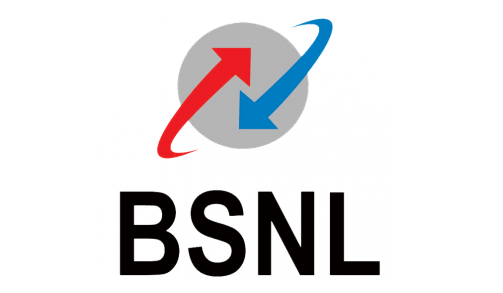 The Department of Telecommunications today has approved the state-owned BSNL plan to seek airwaves in the 2100 Mhz band to launch 4G services pan-India. BSNL in 2017 has submitted a detailed project report and in a bid to acquire spectrum worth about Rs 13,885 crore, and sought Rs 6,652 crore as equity infusion from the government.
Telecom Commission has extended the duration for spectrum payments from 10 to 16 years now, after an inter-ministerial group's (IMG) recommendation. BSNL Chairman Anupam Shrivastava said: "The telecom department has accepted our proposal and is in the process to allow spectrum in the 2100 Mhz band to run 4G services." This would allow the telecom to launch high-speed Long-Term Evolution (LTE) services soon.
Of all the telecom networks in India, BSNL is lagging behind in the 4G rollout and this is because of the lack of proper radio waves needed to launch 4G services. However, BSNL's full-fledged foray is expected to further disrupt the present market scenario as it aims to offer affordable tariff in competition with rivals to woo consumers in tier-II and tier-III locations.
BSNL is expected to roll out 4G services based on the 2100 Mhz band in all 21 licensed service areas except Rajasthan where it has airwaves in the 800 MHz range. It has already rolled out 4G services in Kerala and Karnataka on a pilot basis and can concurrently run 3G and 4G services if an additional 5 Mhz is allocated in the 2100Mhz band.