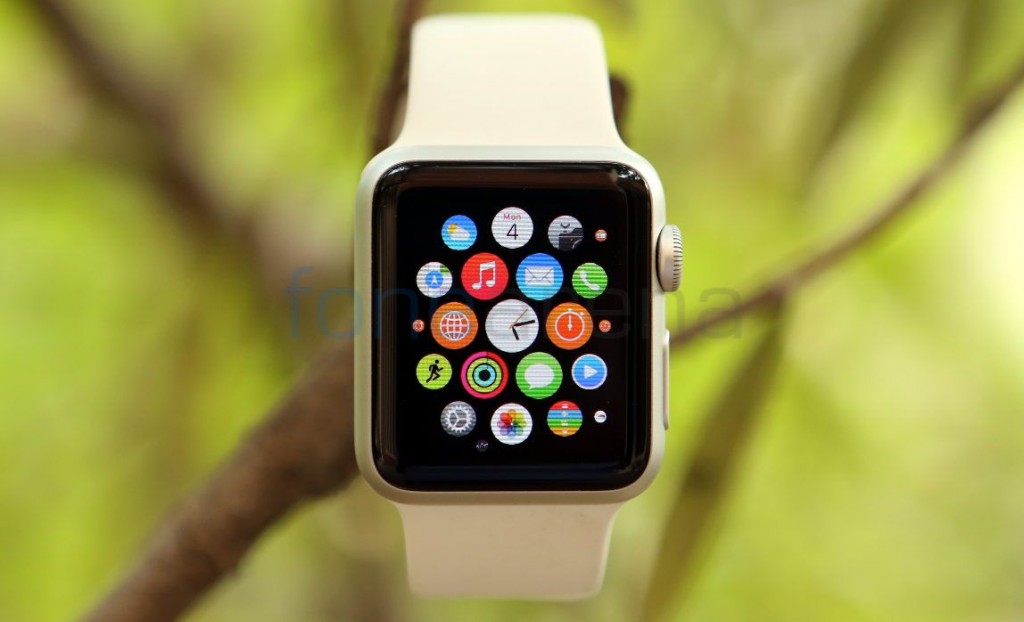 According to the latest IDC report, the global wearable market continues to grow during the second quarter of 2018 (2Q18) as shipment volume reached 27.9 million units, up 5.5% from the previous year according to data.
However, in some markets like North America, Japan, and Western Europe has seen a decline of 6.3% YoY as these market largely used to prefer basic wristbands last year.
On the other hand, emerging markets including Asia/Pacific (excluding Japan), Central & Eastern Europe, Middle East & Africa, and Latin America grew 14% YoY since the basic wristbands and smartwatches gain traction.
Talking about the top 5 companies in 2Q18, Apple retains the first position, followed by Xiaomi, Fitbit, Huawei, and Garmin. Below is the details of Shipment Volume, Market Share, and Year-Over-Year Growth, Q2 2018.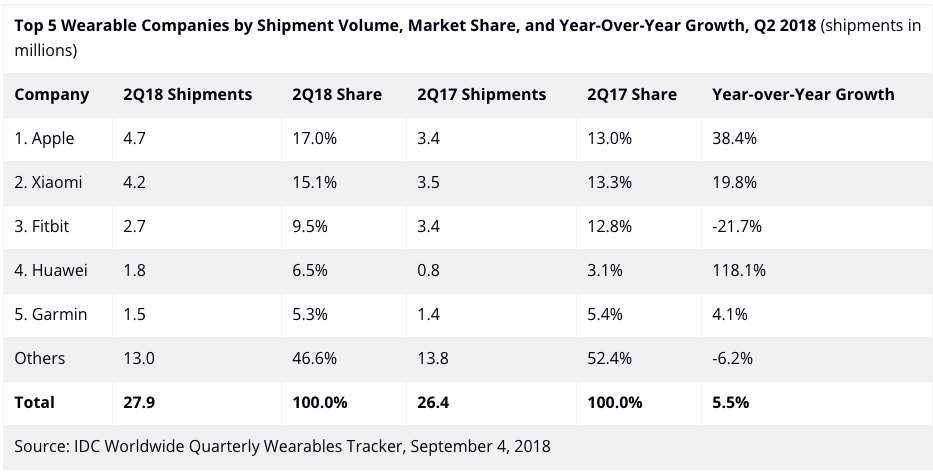 Jitesh Ubrani senior research analyst for IDC Mobile Device Trackers, said:
The decline in mature markets is by no means worrisome as these markets are in the midst of transitioning to more sophisticated wearables. While the previous generation of wearables was focused on providing descriptive feedback like step counts, the current and upcoming generations are far more capable and are well on track to becoming prescriptive and diagnostic tools. Surrounding these smarter wearables is a constellation of technologies and service providers that include app developers, telcos, component makers, healthcare institutions and more – each poised for growth in the coming years.
Ramon T. Llamas, research director for IDC's Wearables team, said:
Two key forces were at work during the quarter: stronger demand for smart wearables, and slower declines in the basic wearables market. Users have come to want more from their wearable devices, and smartwatches have met that demand. Additionally, relative newcomers to the smartwatch market like Fitbit and several Chinese vendors have seen steady growth.