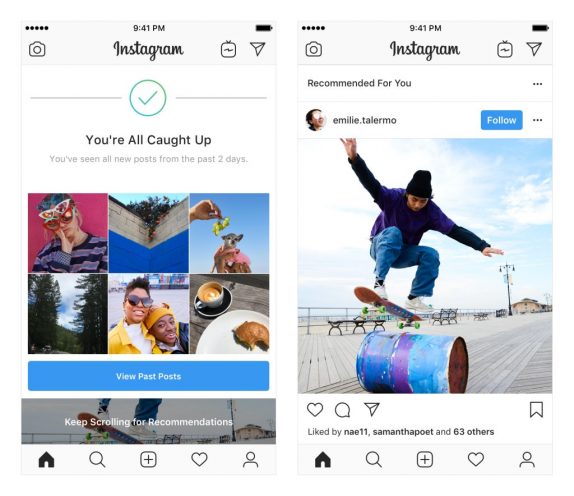 Instagram today announced that it is testing recommended posts in the Feed. According to the company, it is a new way to see content you may like on Instagram. The recommendations are based on the people you follow and photos and videos you like.
The recommended posts will appear at the end of your Feed, once you've seen everything new from people you follow. When you see the "Recommended For You" message, you'll have the option to view your past posts or keep scrolling for your recommendations. You can also follow people by just tapping the blue button in case if you wish to see more from the accounts. Since it is testing, the feature isn't available for everyone yet.
Instagram in a statement said:
Our goal is to make Feed the best place to share and connect with the people and interests that matter most to you. Now with recommended posts, you can see even more of what's being shared by our community. This test will be rolling out over the next few days. We'll be making product revisions based on your feedback and hope to bring this to more people in the coming weeks.