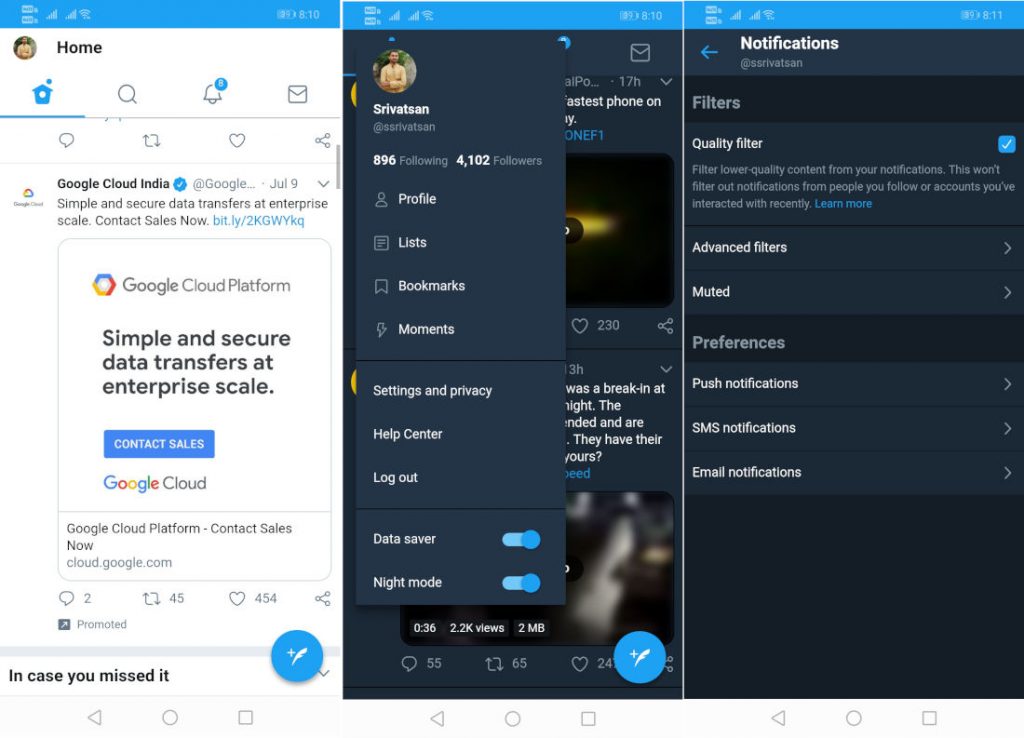 Launched back in April last year in Philippines, Twitter Lite Android app expanded to 24 new countries in December, now it has been expanded to 21 more countries, including India taking the total to 46 countries. The app is aimed to bring a new web experience for users offering minimized data usage and faster loading speed on slower connections or unreliable mobile networks.
The latest v2.0 update finally brings push notifications along with data saver, night mode, bookmarks, option to save images and several features.
Download Twitter Lite (Free) – Android
Data saver:  By enabling Data saver, you can control which images and videos load on your phone. You can still load all this content at any time by hitting "Load image" or "Load video", helping you save money and data in real time.
Bookmarks: It is an easy-to-use feature that allows you to save important Tweets for later, for when you have more data or a better internet connection.
Push notifications: Push notifications allows you to keep up with what's happening around the world.
Night mode: It gives your timeline a darker theme, which is easier on your eyes and easier to read — even during the day.
Threads: It is now easy to create a thread by adding a plus button in the composer, so you can connect your thoughts and publish your threaded Tweets all at the same time.