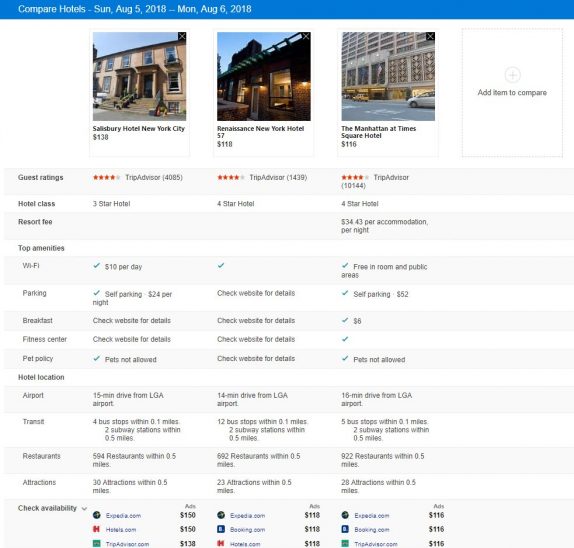 Microsoft's Bing search is getting new features including improvements to hotel booking experience, home services pricing and schedules, coupons, deals and more. However, all of these features are available in the US. 
Back in May Bing introduced the hotel booking experience with aggregated pricing from third party booking sites and today, the company is adding intelligent tips, a price trends view, and a comparison view. It provides historical price trends for the date range you're exploring to help make price-based trade-offs. The new price trend feature allows users to browse price trends over time in a single view.
The new comparison view provides an overview of pricing by hotel option. You can see the detailed breakdowns side-by-side so you can pick the best choice for your needs and budget. Up next is the home services pricing and scheduling which is becoming equally tough for users.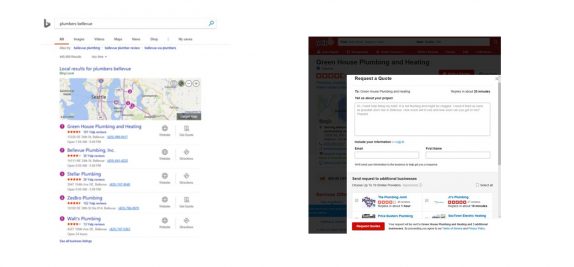 To carter the users, Bing is bringing cost ranges to provide transparency for home services like sink installation costs and toilet repairs. These ranges show a visual distribution of prices, specific to your zip code so they're tied to your location. The company says that the price data comes from its partnership with Porch.

Bing finally brings aggregated deals across first- and third-party listings and display them when a user searches for retailers or coupons. It will also surface relevant insights like 'expiring soon', whether the offers are online or in-store only, and more. As said, all of these features are available in the US, and apart from the home services price ranges, these features are currently on desktop only.