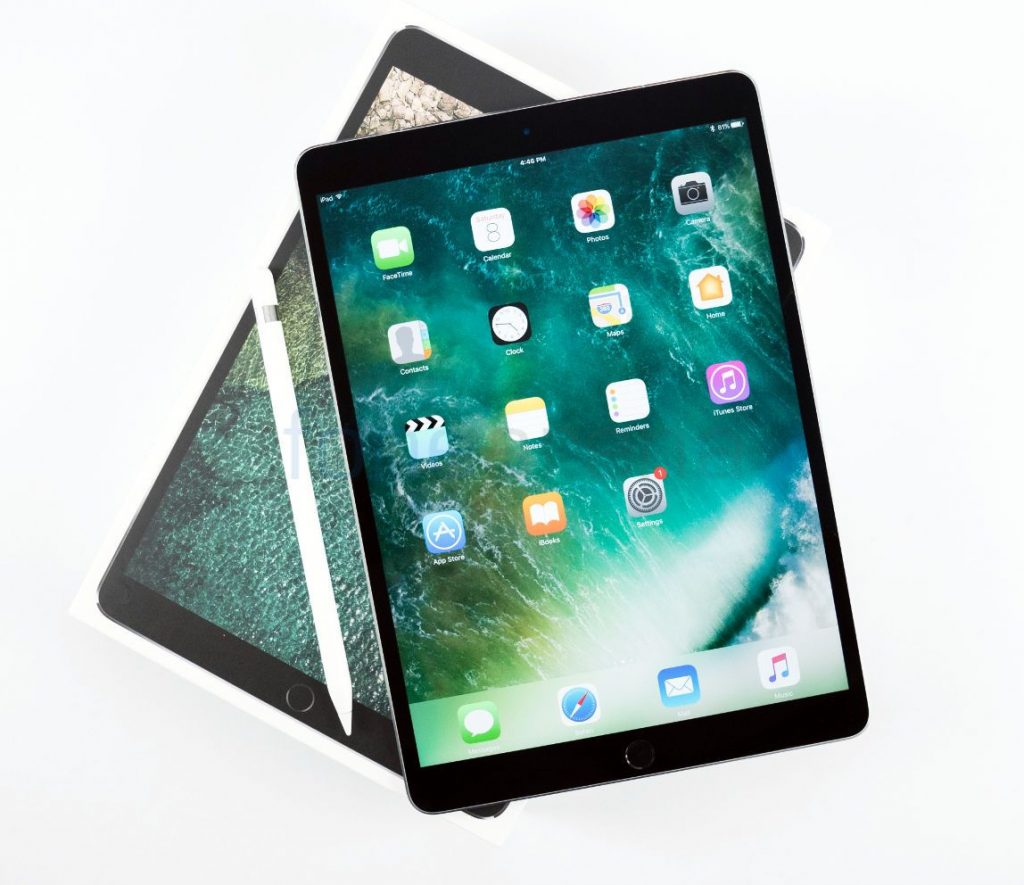 According to IDC, worldwide tablet market declined 13.5% in Q2 2018 as global shipments fell to 33 million. Slate tablets accounted for the majority of the market with 28.4 million units, which is down 14.5% from the previous year. On the other hand, the detachable tablets also declined during the quarter largely due to the high-profile product launches in the Q2 of 2017 and the absence of timely updates to those products in 2Q18.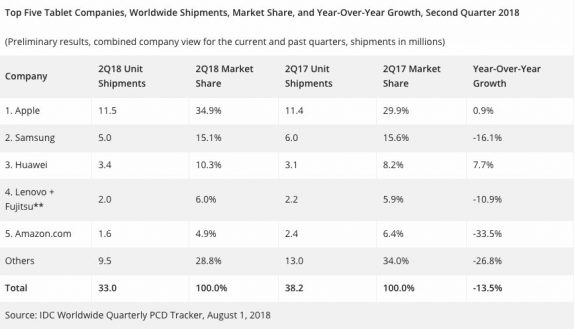 As expected, Apple leads the segment with the launch of a newer iPad towards the end of the first quarter, this combined with the renewed push into Education. Samsung maintained its position in the second place. However, the YoY shipments declined 16.1%. The company's both tablet and detachable shipments declined as the portfolio continued to age.
Huawei shipped 3.4 million tablets in the Q2, cementing its place as the third largest tablet manufacturer worldwide. The majority of these shipments continued to be from Asia/Pacific. Although Huawei's detachable shipments remain limited, they grew more than 200% in the latest quarter. Lenovo shipments were relatively steady at 2 million units in the second quarter. This is a decline of 8.4% compared to the same period a year ago.
Back in May of 2018, Lenovo took over the majority ownership of Fujitsu PC business, which includes a portion of Fujitsu tablets. Amazon's Fire tablet segment declined 33.5% during the quarter.
Jitesh Ubrani, senior research analyst with IDC's Worldwide Quarterly Mobile Device Trackers
The detachable market is at a crucial stage as it has been driven primarily by premium products from Microsoft and Apple and growth has slowed in recent months.  Jitesh Ubrani, senior research analyst with IDC's Worldwide Quarterly Mobile Device Trackers. Though consumers and businesses alike have shown interest in the detachable form factor, those operating on tighter budgets have had very few options available to them and hence some have opted for traditional PCs. However, with the launch of the Surface Go, Chrome OS-based detachables, and hopefully a more affordable iPad Pro in the future, the detachable category still has a bright future, provided the performance and software lines up with users' expectations.