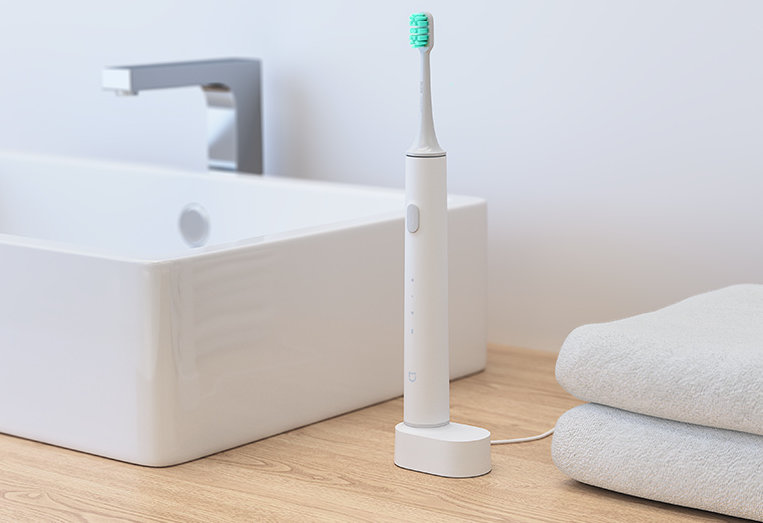 Xiaomi alongside the Mi A2 and A2 Lite at an event in Spain has also announced the Mi Ultrasonic Toothbrush that was announced last year and Robot Builder and said that they will be rolling out globally in the coming days. Mi Ultrasonic Toothbrush is Xiaomi's personal healthcare product that uses ultrasonic technology.
The ultrasonic technology enables vibrations of up to 31,000 per minute for powerful cleaning. It comes with DuPont StaClean high-quality bristles and has a waterproof body with IPX7 ratings. The Mi Ultrasonic Toothbrush features smart personalized custom brushing modes that can be tweaked using the smartphone app.
It comes with a 700mAh battery promising a battery life of up to 18 days on a single charge when used twice a day. The small charging dock that it comes can be used as a power bank. On the other hand, the Robot Builder is a robot that comes in 978 parts. It can be controlled using a smartphone and thanks to its modular design, it can be assembled into different structures using 978 toy blocks along with other parts like wheels, hears, and chains.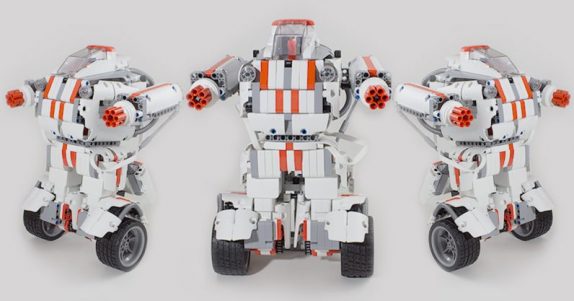 The company says that all the blocks are made out of eco-friendly material which is safe to use. The main engine is powered by a CPU processor and a proprietary operating system, allowing the robot to perform perfectly coordinated actions. It also comes with four USB type-C ports, which provides power to the robot and interfaces with other components. The completed structure is stable enough to keep itself upright supporting up to 3kgs weight.
Xiaomi claims that it can last up to 12 hours on a single charge and it uses two high-speed brushless motors with rotating speed up to 170rpm and rotating torque capacity up to 25N.cm. To help the robot to accurately determine the speed and direction, the motor has a built-in photoelectric encoder which also puts the motor into idle mode when it is stalled to prevent the motor from overstraining. it comes in three different modes, rocker mode, gyroscope mode, and path mode.
The Xiaomi Mi Ultrasonic Toothbrush and Robot Builder are priced at 29.99 € ($35 or ₹ 2,410 approx.) and 79.99 € ($94 and ₹ 6,435 approx.). Though the company said that these will be coming to global markets, no timeline is mentioned yet.