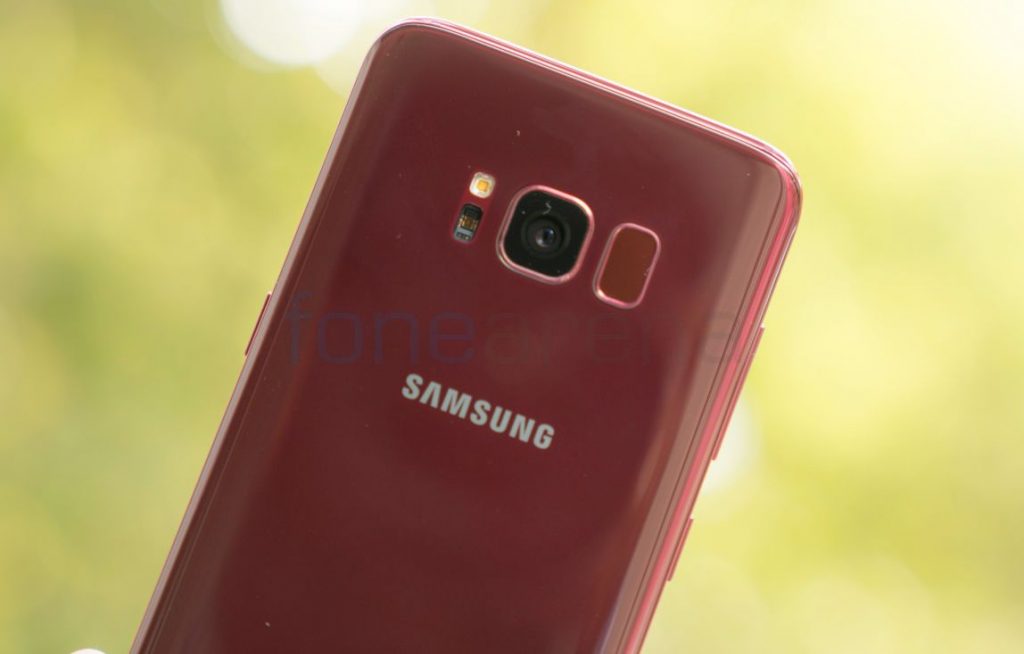 According to Canalys, Samsung, and Xiaomi each shipped a total of 9.9 million smartphones in the last quarter in India. Together, both the companies now account for a 60% market share which is up from 43% the same time last year.
As for Xiaomi, the company has almost doubled its shipments putting it again in the first place. Samsung annual growth rate was nearly 50% and it is the company's best since Q4 2015.  Vivo took third place while OPPO came fourth, with shipments of 3.6 million and 3.1 million respectively. The overall shipments grew by 22% with 33 million units.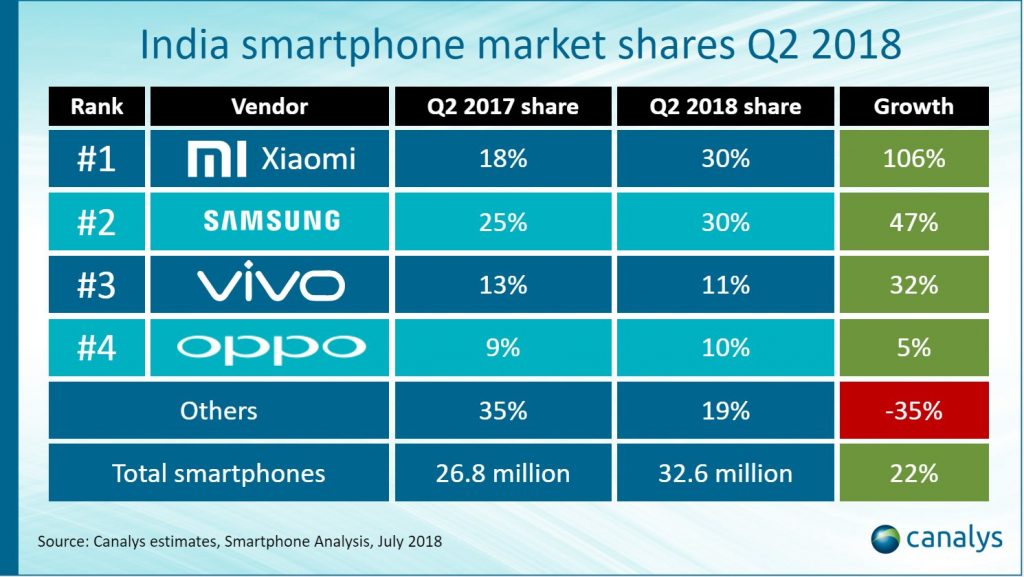 Samsung's J2 Pro was its top-selling model in Q2 2018, with 2.3 million units. In, Xiaomi shipped 3.3 million of its Redmi 5A. Despite the growth of top brands, smaller vendors are not giving up and they continue to make tweaks to their business strategies with a view to long-term sustainability and profitability. Asus shipments almost tripled since the previous quarter, thanks to its partnership with Flipkart. OPPO which saw a 2.2 million in Q4 2017, has launched an online-only brand, Realme, challenging Xiaomi.
Canalys Analyst TuanAnh Nguye said:
Samsung has launched devices pitted directly against Xiaomi and its portfolio and is focusing on its cameras and imaging capabilities with Portrait Dolly and Background Blur Shape functions. Despite Xiaomi's growing popularity in India, Samsung will remain the first choice for consumers. Its technological prowess and supply chain mastery will continue to give it an edge over Xiaomi for the foreseeable future.