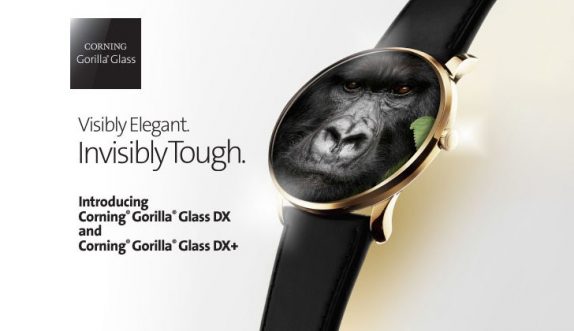 Corning today announced the Corning Gorilla Glass DX and Corning Gorilla Glass DX+. Both of these feature an antireflective property that vastly improves optical clarity and superior scratch resistance scaled while maintaining the toughness and touch sensitivity.
These new announcements come after the introduction of the Corning's most durable cover glass to date; the Corning Gorilla Glass 6. The company says that both Gorilla Glass DX and Gorilla Glass DX+ glass can be used in combination with Corning's Gorilla Glass products to best address mobile device manufacturers' design priorities. It is currently being adapted for wearable devices, but will soon become available to larger form-factor devices.
Both these glasses pack enhanced display readability this comes, as a result, of improving the front surface reflection by 75% compared to the standard glass. It also increases the display contrast ratio by 50% with the same display brightness level. These improvements in optical clarity can also improve the battery life.
The difference between the two solutions is in the levels of scratch resistance. Gorilla Glass DX features enhanced optics with the same amount of scratch resistance of Gorilla Glass while Gorilla Glass DX+ provides enhanced optics with better scratch resistance.
Scott Forester, division vice president, Marketing and Innovation Products, Corning Gorilla Glass
We have surveyed more than 85,000 global consumers over the past seven years, and we discovered that nearly 50 percent cited readability as a highly desired feature in a cover glass. But we also know that consumers don't want to sacrifice the scratch resistance and durability that they've come to expect.  Gorilla Glass DX and Gorilla Glass DX+ address this challenge by delivering outstanding readability combined with best-in-class scratch resistance and the inherent toughness of Gorilla Glass, making them ideal for today's advanced mobile displays.