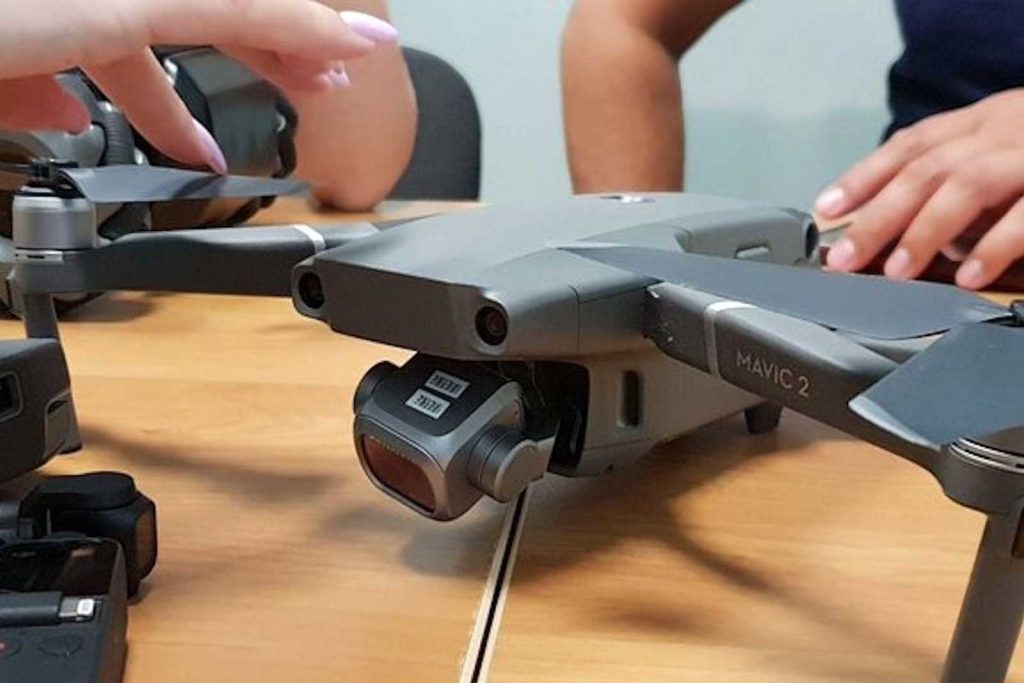 DJI Mavic Pro seems to be getting a sequel pretty soon, the new drone according to DroneDJ is said to be just called the Mavic 2. The new drone will still have the signature folding propeller arms, would include side obstacle avoidance cameras. There is also a chance it might feature one on the rear as well to provide 360-degree obstacle avoidance.
The Mavic 2 shows a GoPro Karma-style removable gimbal that would let you swap cameras. It might have at least two options that could include a larger-than-normal sensor. Though DJI initially planned a July 18th launch, it now seems to have postponed the launch to a later date. The new Mavic 2 drone looks sleek and more aerodynamic than its predecessor, something we expected all along.
It packs the same color, shape, and same folding schematics. The battery seems to be mounted on top and towards the back. Similar to the original Mavic. It also shows a removable gimbal as said above and appears to have a significantly smaller camera/sensor size and a small screen and the motors seem to be larger than the original Mavic Pro. We should know more details about the Mavic 2 once it goes official sometime later this year.