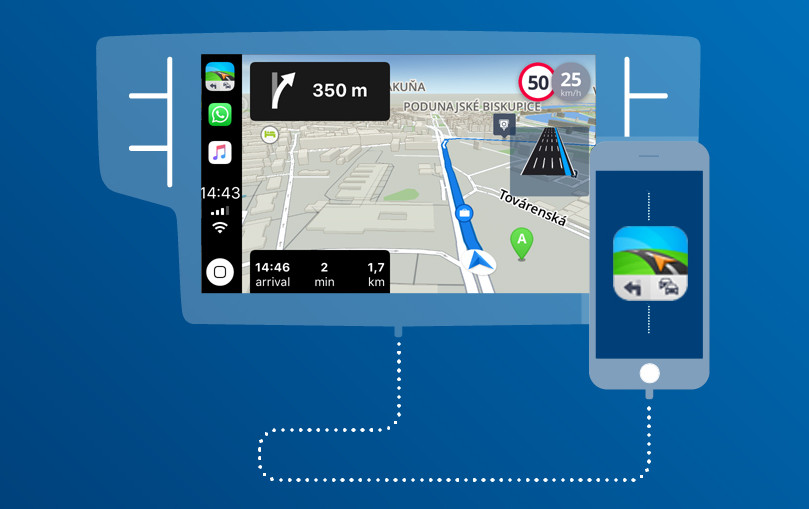 Apple at the WWDC 2018 event Apple announced that it is opening up CarPlay is opening for 3rd-party applications, post the announcement, Sygic now confirmed offline maps development for Apple Carplay. Sygic is the World first offline navigation for iOS.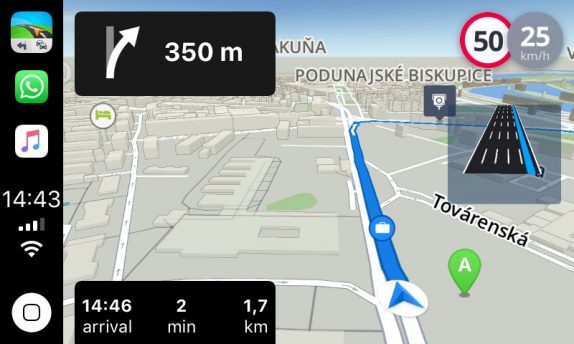 The company has been pioneering the car connectivity beginning with Jaguar Land Rover. Projecting Sygic to the built-in dash screen in Skoda. The latest integration works great in latest Ford cars. If you have an iOS12 supported iPhone you can connect it via cable or Bluetooth with CarPlay. Your built-in dash now projects Sygic offline 3D maps. Including all the features like Predictive Routing, traffic or speed limits.
The company said that in the upcoming weeks, you can expect even more updates about Sygic and Apple CarPlay.