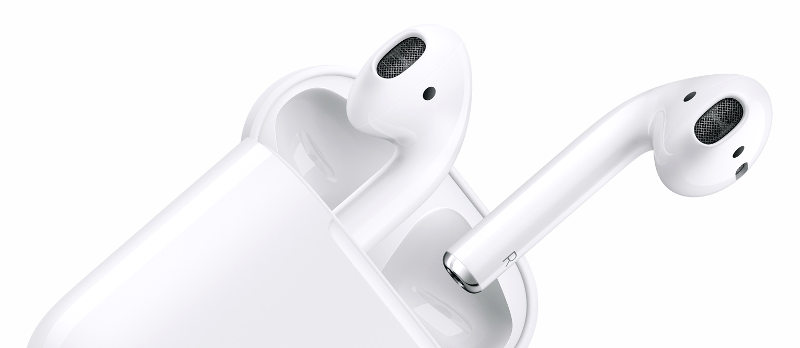 Apple might be on the verge of pumping up its audio strategy as the company is planning on introducing high-end AirPods, studio-quality over-ear headphones, and a new HomePod in 2019. The new AirPods is expected to come with noise-cancellation and water resistance.
Interestingly, the company is also said to be trying to increase the range that AirPods can work away from an iPhone or iPad. The water resistance is mainly to protect against rain and perspiration, sources said. Apple also said to have internally discussed adding biometric sensors like a heart-rate monitor to future AirPods, to expand its health-related hardware offerings beyond the Apple Watch. The Apple earbuds will likely cost more than the existing $159.
The current AirPods will see a refresh later this year with a new chip and support for hands-free Siri activation. Apple is also prepping high-end studio-quality over-ear headphones that will likely compete with Bose Corp. and Sennheiser. Though the company has planned for a 2018 launch, thanks to development challenges, it is now pushed as early as next year.
Apple declared itself one of the largest shippers of audio speakers because of the earbuds that were bundled with its products and the built-in speakers in iPhones, Macs, and iPads back in 2012. Apple is planning to ramp up AirPods production in association with Foxconn. Apple's current HomePod has also seen a delay in launch and has seen sluggish sales so far. Though it received good reviews for its sound quality, the delay made the Cupertino company expanded the production with Foxconn.
Apple is working on a new version of the HomePod for as early as next year and as for the over-ear headphones, Apple has discussed working with Tymphany, a Primax Electronics Ltd. subsidiary that makes consumer and professional audio systems. However, nothing is final yet, so we would suggest you hold your conclusion for some more time.