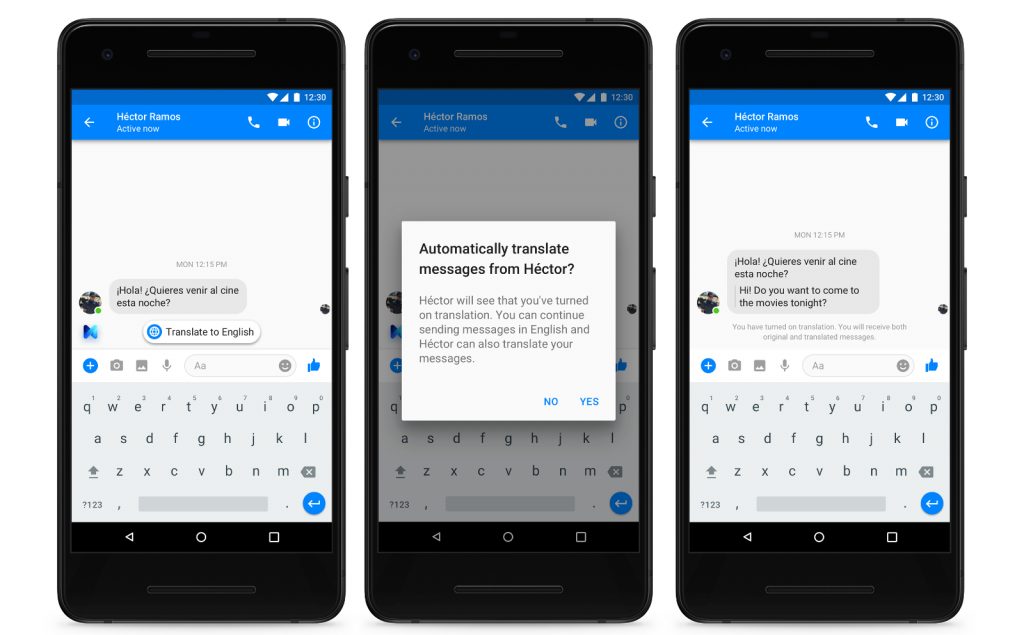 Facebook Messenger can now translate Spanish messages to English (and vice versa). Facebook debuted the feature called M's translation suggestions at F8 in May, but that was Facebook's new tools for businesses and used to only work for chats between buyers and sellers in Marketplace. Starting today, you will see "Translate to English/Spanish" module pop up when someone messages you in either language. 
The first time you tap on the module, M will ask if you'd like to auto-translate all the messages you receive from friends in the future. Meaning that it will be an opt-in for the auto-translation for every conversation, but you can also opt out anytime.
However, the feature is pretty limited, Facebook also said that it would expand its capabilities so that it can also translate other languages and will also roll out in other countries. This feature will eliminate the need for switching between Messenger and translator app to know the actual meaning of the message received.