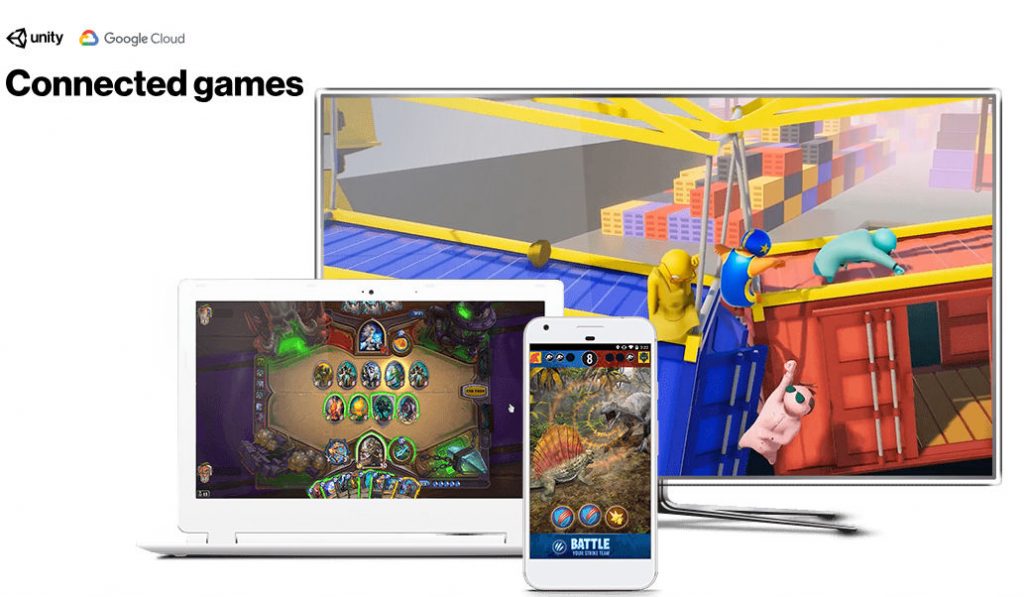 Unity engine and technology today has announced a strategic partnership with Google Cloud to simplify game development that also sees the big developer migrate over its infrastructure to Google. Both the companies together will be building a suite of managed services and tools for creating connected games.
Both the companies will first focus on real-time multiplayer experiences. A suite of managed services and tools will help developers build, test, and launch connected games while offloading the trouble on Google and Unity. As a part of the partnership, Google Cloud will be the default cloud provider for developers building connected games with Unity, helping them to easily build and scale their games.
What this basically means is that developers will be able to take advantage of Google Cloud right from the Unity development environment. Thanks to Google's robust global network, it enables low-latency player connectivity, quickly scale game servers, to multi-TB memory nodes that can hold massive 3D environments and all without needing to become cloud experts.
Google also announced that with Unity it will co-found an open source project to connect players in multiplayer games. This project deeply embodies open source, community-driven solutions built-in collaboration with the world's leading game companies. This project will launch publicly for downloads and code contributions later this year.
Unity is currently migrating all of the core infrastructure powering its services and offerings to Google Cloud and Unity will be running its business on the same cloud that Unity game developers will develop, test and globally launch their games.