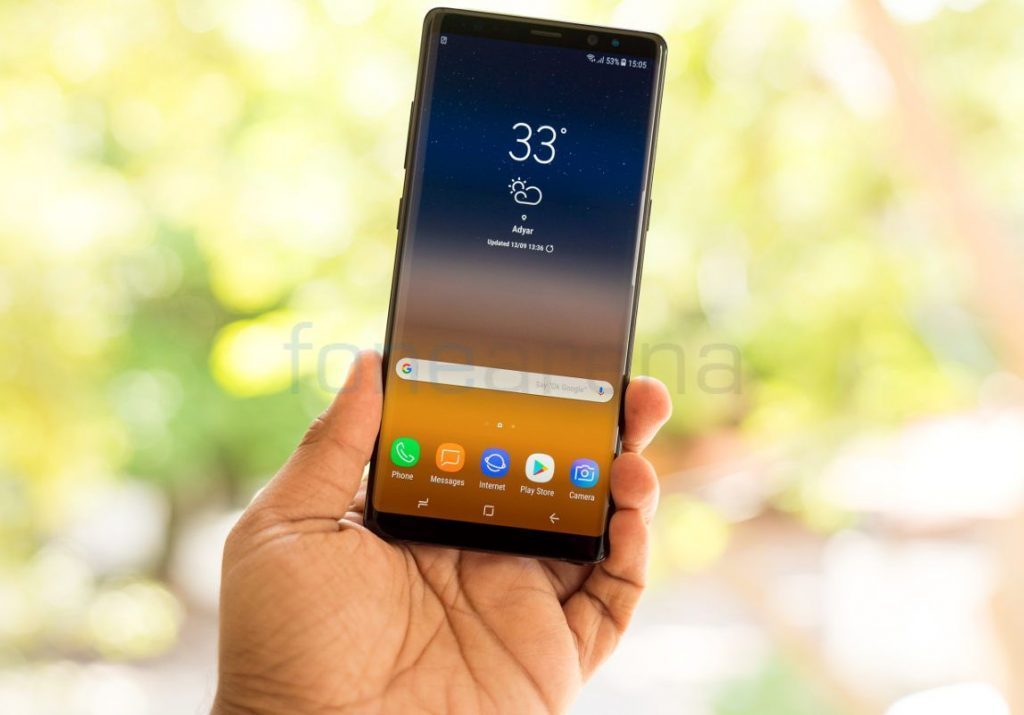 Samsung Galaxy Note series flagship usually gets launched in Q3 2018 in August or in September. However, if a new report out of South Korea is believed, this time around the Galaxy Note 9 might be delayed a little further due to last minute design changes ordered by Samsung Electronics Vice Chairman Lee Jae-Yong. This will reportedly result in a two-week delay.
Earlier it was reported that Samsung has begun the mass production of the 6.38-inch display panel for the Galaxy Note 9 in April, meaning it had a two-month head start compared to the Galaxy Note8 from last year. This report lines up with the report that said the Galaxy Note 9 will release ahead of the usual schedule, considering the Galaxy S9 saw early release earlier this year.
Now coming to the new report, it says that Samsung is reducing the thickness of the display glass by 0.5mm at the last minute. The display glass is the layer on top of the OLED panel which protects it and also serves as the users' input source. Interestingly, the change is a result of vice chairman's recent trip to a smartphone distribution center in China where OPPO and Vivo that use Samsung's OLED panels offered better grip and in hand feel compared to Galaxy Note series.
Usually, Samsung doesn't change the specifications of an upcoming flagship device this close to launch, but this is an exception as the vice president wants the display glass on the new flagship to be a bit thinner. With the Galaxy Note 9 packing a 6.38-inches, any improvement to make the handset more comfortable will certainly be appreciated by fans. Samsung hasn't mentioned any timeframe or date for the launch of the Galaxy Note 9 yet.