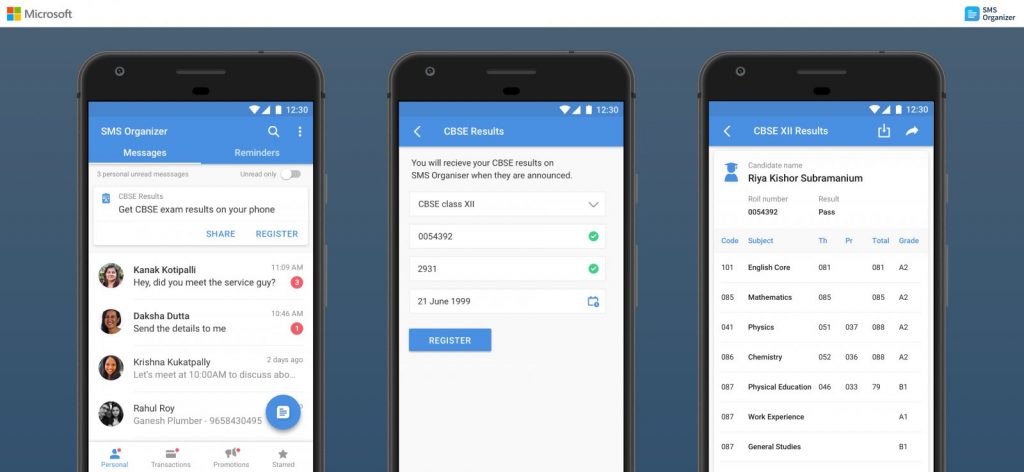 Microsoft is bringing a very interesting feature to its SMS Organizer app; the app can now deliver your CBSE Class 10, Class 12 board exam results directly to your inbox even when you are offline. Instead of refreshing your browser to check results, you can register on the app to get them delivered directly.
Microsoft had partnered with CBSE to display the board exam results on bing.com back in 2016, and is now extending the experience to Microsoft SMS Organizer as well.
To get your results, firstly you need to have
SMS organizer app installed and then look out for the notification from SMS Organizer to register for CBSE results.
Click on the notification and register with your details like your roll number, school code, and date of birth to complete registration.
Once you are registered, on result day, you will get a notification of your result, and you just have to click to see your scorecard.
This is really an easy way to get your results delivered directly to your mobile as soon as they are released. This works even without an internet connection on result day.