A Byte of Apple is back after an almost Steve-Jobs-esque hiatus (we kid, really!), a time where Apple kept us more than busy with a slew of announcements and new products that threaten our already fragile bank balances!
Close on the back of Apple reporting a best-ever quarter profit of $4.31 Billion on $20.34 Billion Revenue (Q4 2010), the folks in Cupertino unveiled their refreshed take on the ultraportable notebook, with the launch of the new range of 13.3-Inch and 11.6-Inch MacBook Air Models. Replete with flash storage soldered onto the motherboard and near-instant-on capabilities, the new Airs ship with higher resolution displays than their bigger MacBook Pro brethren without forsaking their incredibly slim – 0.11-inches at its thinnest point and 0.68-inches at its thickest – form factor. All at rather enticing price points as well – the 1.4 GHz 11-inch MacBook Air with 2GB of memory and 64GB of flash storage starts at a suggested retail price of Rs 60,900 with a 128GB model for Rs 72,900 (Inc VAT), and the 1.86 GHz 13-inch MacBook Air with 2GB of memory and 128GB of flash storage starts at a suggested retail price of Rs 79,900 with a 256GB model for Rs 98,900. Should you demand more from your ultraportable, configuration options include faster processors, 4GB of memory and accessories such as the MacBook Air SuperDrive and a USB Ethernet Adapter.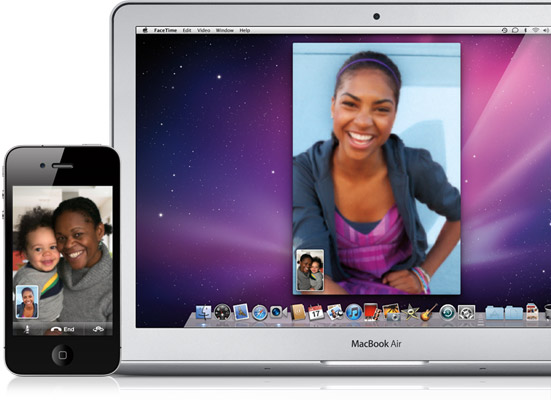 More interesting from our perspective are a couple of announcements that promise to bring the Apple mobile experience and their notebook line closer. For instance, last week saw Apple debut FaceTime for the Mac, delivering on Steve Job's promise of millions of FaceTime devices by this year end – with the new iPod touch and virtually every new Mac (or all others on Mac OS X v10.6.4 Snow Leopard) supporting the FaceTime application, will this soon usurp market share for video-calling from the likes of Skype? Not unless Windows users and the Android platform get included in the FaceTime wave, but this too may only be a matter of time.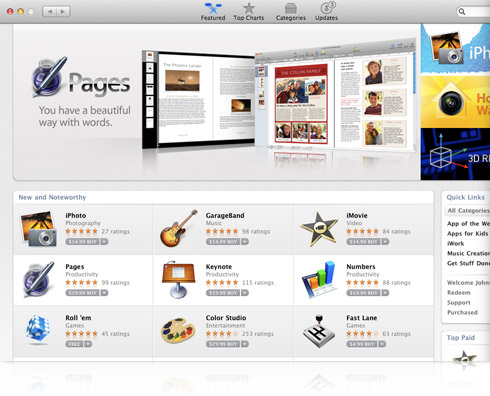 The other launch to watch out of, at least for those on the Mac platform, is the soon-to-be-released Mac App Store. From the initial previews, the Mac App Store appears to be structured similarly to the popular iOS App Store, with app sales and upgrades all managed through the App Store itself. Much like the iOS App Store, Apple splits revenues with the developers in the same 70:30 ratio, and with it comes the inevitable discussion around hurdles with Apple's approval process. Unlike the iOS store though, developers can still distribute their software on their own, but the centralized access and extra publicity of the App Store model may well tip the scales in the favor of the Mac App Store.
As we wrap up this edition of A Byte of Apple, some pretty awesome news filtered in, from an app perspective. VLC Player, long the one-stop-shop for a wide array of video formats, has finally gone universal, adding compatibility for the iPhone and iPod touch to the iPad version released last month. Granted, from the little we've played around with this app on the iPad, the file format support is hit-and-miss for some formats – high definition MKV files don't play at all, but regular DivX files are a breeze! More importantly, you don't have to convert each media file to suit the iOS device's exacting specifications – VLC performs an on-the-fly conversion and serves up your content!