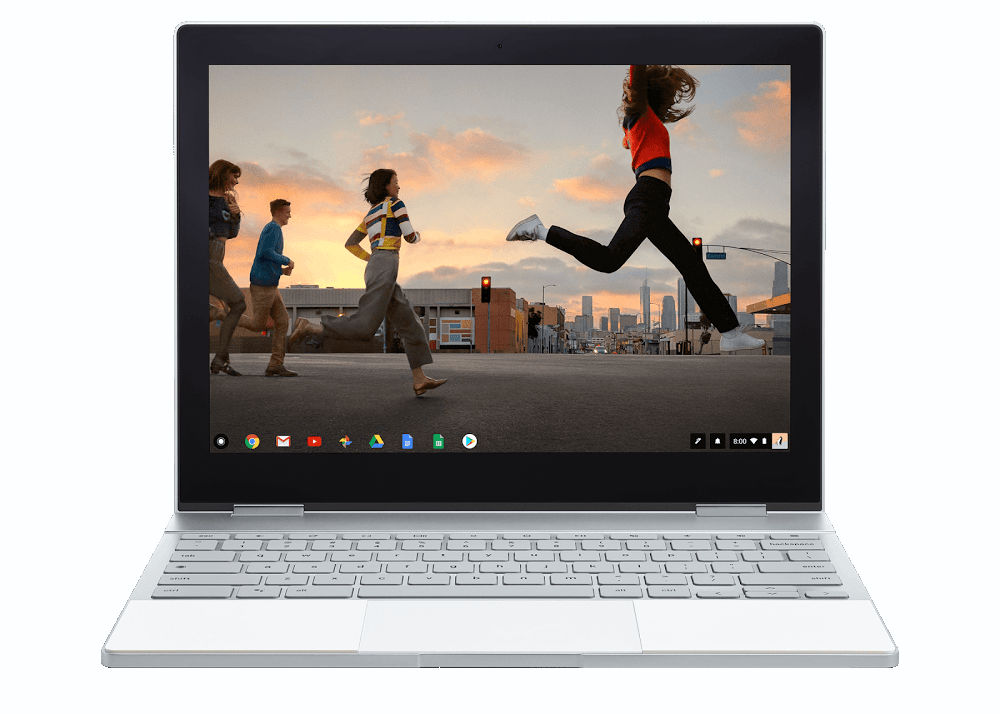 Google has confirmed at the I/O 2018 that it is bringing some much-needed features like Gboard, app shortcuts to Chrome OS later this year and  Android P for Chrome OS will bring support for Picture-in-Picture mode just like Android. These new additions will help developers and Chrome OS users as well.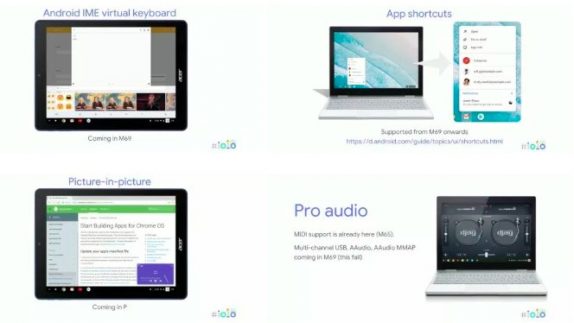 The Chrome OS 69 update will bring Android virtual keyboard; Gboard with its expressive features like GIFs, stickers, and emoji adjusted and scaled to match the width of the Pixelbook. Chrome OS apps also again support app shortcuts, with notifications, actions, and system controls to Pin.
Chrome OS 69 that is coming this fall will also bring multi-channel USB, AAudio, and Audio MMAP. Google demoed the DJ app running from a Chromebook. Android P update for Chrome OS will bring the much-needed support for Picture-in-Picture with controls. Android Studio on Mac, Windows, and Linux gets full Chrome OS emulator with a full image.