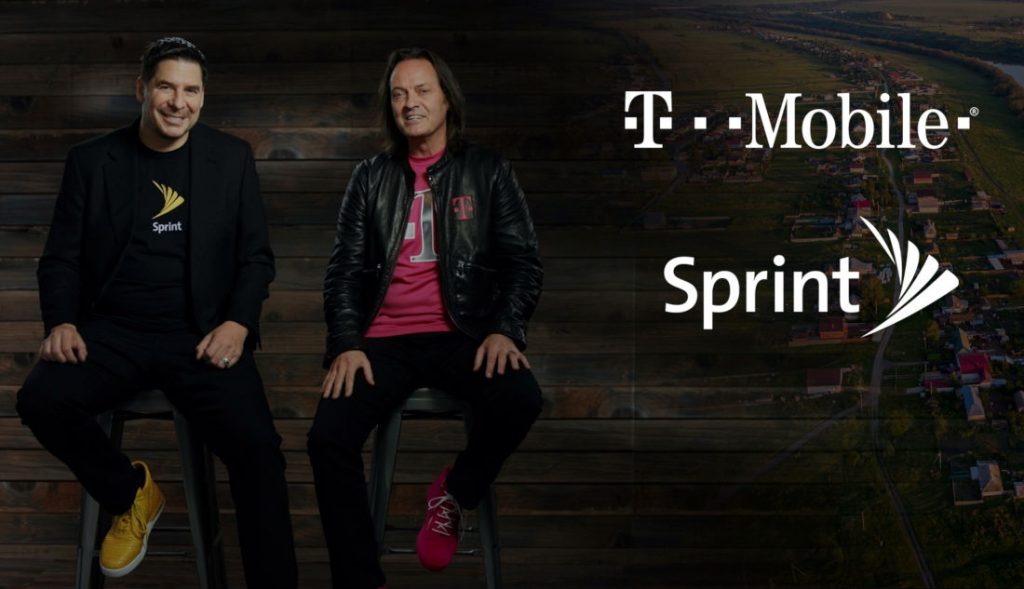 After T-Mobile and Sprint said they have ceased discussions to merge into a single entity back in November, both the company today announced a they have entered into a definitive agreement to merge in an all-stock transaction at a fixed exchange ratio of 0.10256 T-Mobile shares for each Sprint share or the equivalent of 9.75 Sprint shares for each T-Mobile US share. This is valued at about $26.5 billion in stock.
Based on closing share prices on April 27, this represents a total implied enterprise value of approximately $59 billion for Sprint and approximately $146 billion for the combined company. The combined company will be named T-Mobile.
"The combination of spectrum holdings, resulting network scale, and expected run rate cost synergies of $6+ billion, representing a net present value (NPV) of $43+ billion will supercharge T-Mobile's Un-carrier strategy to disrupt the marketplace and lay the foundation for U.S. companies and innovators to lead in the 5G era," said the combined release.
Deutsche Telekom and SoftBank Group are expected to hold approximately 42% and 27% of diluted economic ownership of the combined company, respectively, with the remaining approximately 31% held by the public. The Board will consist of 14 directors, 9 nominated by Deutsche Telekom and 4 nominated by SoftBank Group, including Masayoshi Son, Chairman and CEO of SoftBank Group, and Marcelo Claure, CEO of Sprint.  John Legere, CEO of the New T-Mobile, will also serve as a director.
The new company will have some of the most iconic brands in wireless – T-Mobile, Sprint, MetroPCS, Boost Mobile, Virgin Mobile – and will determine brand strategy after the transaction closes.
The transaction is subject to customary closing conditions, including regulatory approvals, and is expected to close no later than the first half of 2019.