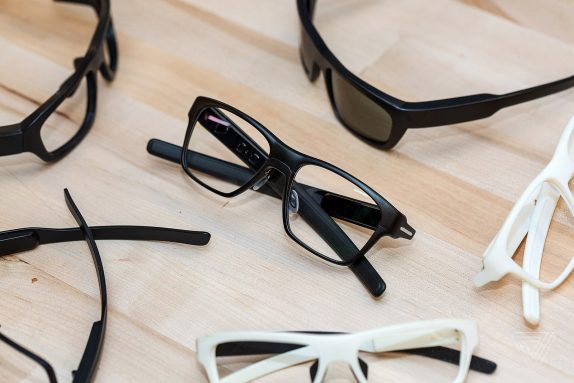 Intel has announced that it is shutting down the New Devices Group (NDG), and is also suspending the Vaunt smart glasses project which was revealed back in February. The report from The Information also notes that this drastic change will also result in "some layoffs" from the team that is reported to have around 200 people.
It was never clear how Intel intended to bring the Vaunt smart glasses project to market, but sources suggested that Intel planned on finding a partner with the retail expertise. Jerry Bautista, the lead for Vaunt, back in December said that they are working with key ecosystem hardware providers regardless if they're frames or lenses and things like that.
Intel failed in creating and bringing out consumer products and it earlier partnered with Oakley and Tag Heuer in the wearables space but both failed in bringing the success. It is disappointing to see Intel shutting down on Vaunt even before it finishes development.
Intel in a statement said:
Intel is continuously working on new technologies and experiences. Not all of these develop into a product we choose to take to market. The Superlight [the codename for Vaunt] project is a great example where Intel developed truly differentiated, consumer augmented reality glasses. We are going to take a disciplined approach as we keep inventing and exploring new technologies, which will sometimes require tough choices when market dynamics don't support further investment.