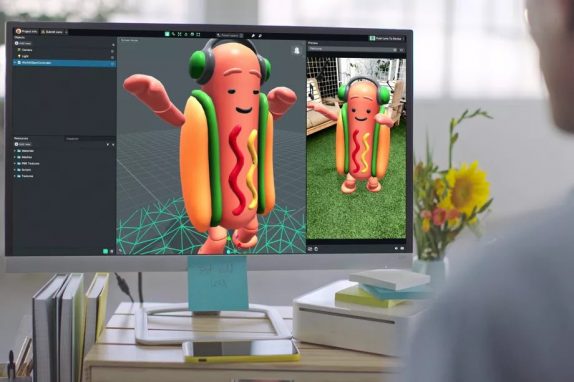 Snapchat released the Lens Studio for Mac and Windows that lets you design and build AR lenses for Snapchat back in December. Today it is bringing a new set of features for Lens Studio including seven brand new templates for the creation of face lenses.
Prior to this feature, Snapchat would only allow World Lens creation within Lens Studio meaning; developers could only create 3D AR objects but not overlay AR experiences over faces. However, developers can create Face Lenses, with seven different templates; Face Paint, Photo which is much like Face Paint, Distort, Trigger, 2D Objects, 3D Objects, Baseball Cap.
Along with new templates, Snap is also integrating Giphy which will allow Lens Studio developers get access to Giphy's massive library of animated GIF stickers. It is also opening up these third-party lenses to the public with the launch of Community Lens Stories. Each story will include public Snaps that are submitted on Snapchat's Story that highlight a community lens.
Opening up the Snap to third-party developers and creators falls in line with the company's efforts to launch Official Creator Program which will allow Snap team to partner with select creators to offer support. This also includes visibility on the Lens Studio website as well as direct support from the Lens Studio team.