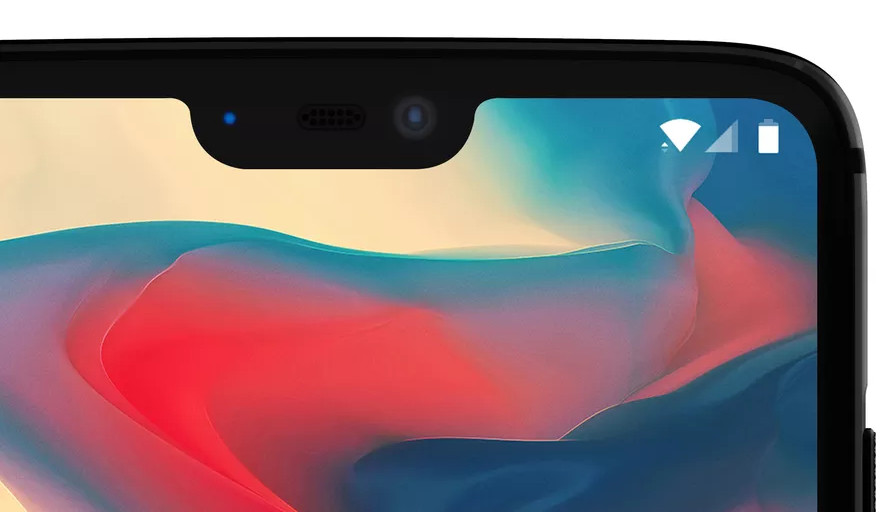 Last week OnePlus co-founder Carl Pei confirmed that the OnePlus 6 will have a notch and shared the reason for having a notch. Later the CEO Pete Lau shared more details about the screen and the notch on the forum saying that the phone will have a compatibility mode that will let you black out the sides of the notch when in landscape mode when watching videos or playing games . The CEO also said that the mode has been tested with the 1000 most popular apps in the Play Store, and it works wonderfully.
Now he has posted an update saying that the phone will have an option to hide the notch. At first the company considered against adding this feature, now after feedback from the users, it has decided to add it in a future software update after the launch of the OnePlus 6. He added that OxygenOS will be optimized to work alongside the notch so that you can easily view and access all of your notifications.
Option to hide the notch is available in Huawei P20 and P20 Pro smartphones that was introduced recently.
Regarding the black-out option, Pete Lau
A black-out feature was seriously considered in the early stages of the development of the OnePlus 6. At the time we decided against adding this feature. We wanted to focus all of our time and resources on delivering an exceptional full-screen experience. I still believe the best way to experience the OnePlus 6 is using the full potential of the display. Recently many users have raised interest in having a black-out function. We respect your feedback, and would like to give everyone the ability to choose. This function will enable you to black out the background of the notifications and status bar. It will be added in a future software update released after the launch of the OnePlus 6. Look forward to sharing this new update with you all. Thank you for making us better!