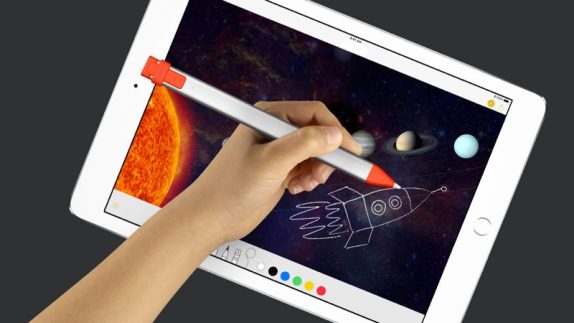 Logitech has introduced the Crayon digital pencil and Rugged Combo 2 for the new 6th-generation iPad. The company says that these are specifically designed for the classroom and the Crayon digital pencil leverages the new technology in iPad so students can do even more including handwrite notes, illustrate projects and draw diagrams.
Logitech Crayon is the first digital pencil designed and it is designed to use in K-12 classrooms, and it takes advantage of the technology found in Apple Pencil and delivers sub-pixel precision, low latency, and support for tilt in a design. With iPad supporting palm rejection technology, it can tell difference between Logitech Crayon and a hand resting on the display so students can write and draw naturally.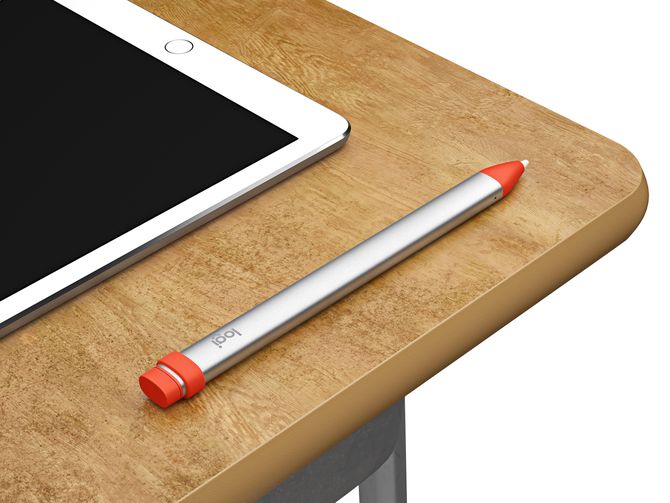 The Crayon works well with wide-range of apps including Apple's updated Pages, Numbers, and Keynote, Microsoft Office giving students the ability to take handwritten notes, add sketches, diagrams, markup PDFs and more. The company claims that it can last up to 8 hours and has potential to withhold drops as well.
On the other hand, Logitech has also introduced the Rugged Combo 2 which is a case and keyboard combo for the new iPad. The case can protect the iPad from bumps, scratches, and drops of up to four feet. The detachable keyboard has been redesigned so the keycaps are pry-resistant and the design is spill-resistant and the keys are silent so as not to distract surrounding students.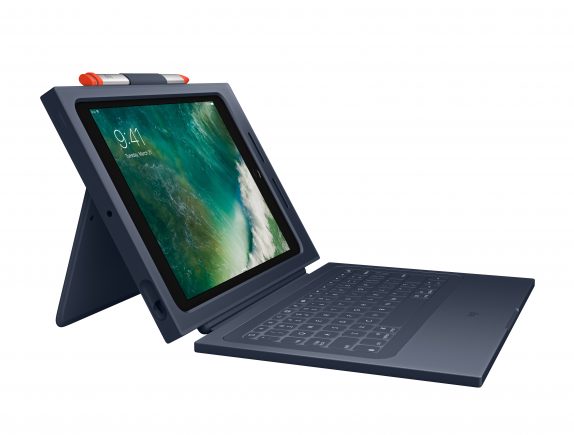 it automatically pairs with the iPad and brings access to commonly used functions like volume, media controls, and print screen. The keyboard connects to the Rugged Combo 2 case using a proprietary connector. The Rugged Combo 2 Case brings four use modes; the Typing mode, for taking notes; Viewing mode, to watch educational apps and videos; Notebook mode, for writing with digital pencils and reading; and Travel mode, which protects the iPad screen during transport.
The Logitech Crayon digital pencil and Rugged Combo 2 for iPad are priced at $49.99 (Rs. 3,250 approx.) and $99.99 (Rs. 6,500 approx.) respectively. Both products will be available later this summer.