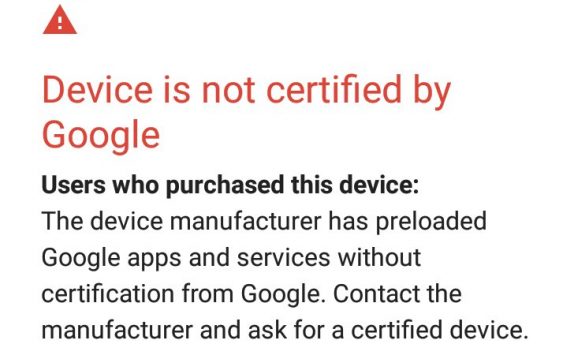 Google's Android OS is an open source and gives developers a lot of freedom to customize the software as they please. Google apps and services mandate that device makers follow a specific set of rules under the Compatibility Definition Document (CDD). Device maker needs to follow the Compatibility Test Suite (CTS) for them to pre-load their devices with Google apps and services.
Previously it was possible for uncertified devices to pre-load the Google apps. However, it now appears that Google is blocking GApps on uncertified devices, but still lets custom ROM users whitelist. According to an industry source who claims to be worked for an OEM/ODM, Google has started entirely locking out newly built firmware from accessing Gapps. This change apparently has gone into effect from March 16th and will affect any software builds made after this date.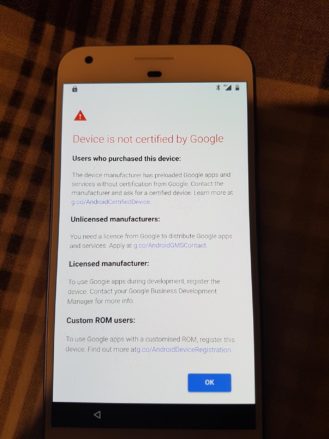 Digging a little deeper revealed that people have started facing the issue for at least a year, but could easily solve it by clearing Google Play Service's data. However, with the new change, this clearing Google Play Service's data workaround will no longer work. Google's A/B restriction will now be enforced more widely.
Google will disallow from signing in to their Google account on any device that is uncertified. However, you have a few options here, depending on if you are a user or an engineer from a device maker. If you're a custom ROM user, then you will need to enter the Android ID in the Google registration page to be white-listed. As for device maker, they will have to contact Google to have the device registered. However you're limited to 100 wipes across every phone you might use custom ROM. But you can use backup apps like Titanium backup to restore your ID.
Google aims to tighten the CTS (Compatibility Test Suite) and ship devices. This will make the device manufacturers go through the proper certification channel. However, Google will still let custom ROM users unofficially use the apps and services.