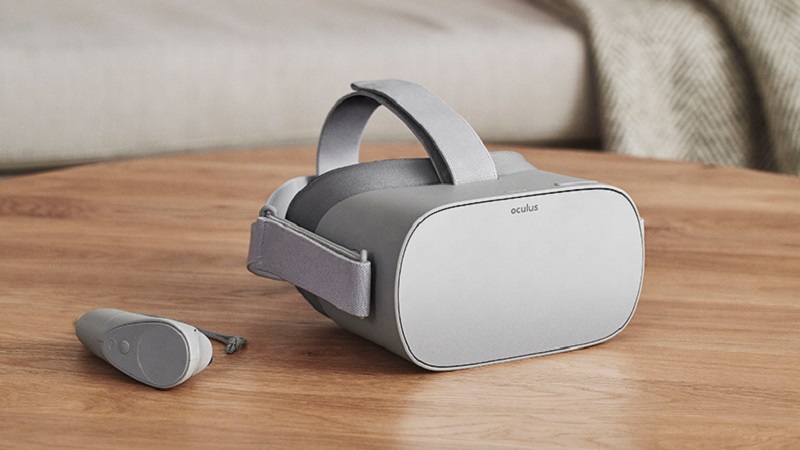 Facebook is said to be planning on launching the Oculus Go VR Headset at F8 Developer Conference on May 1 according to sources of Variety. Facebook declined to comment just as expected. The company first introduced the Go VR Headset back in October 2017.
During the announcement in October, company executives mentioned that the Oculus Go VR headset would be available to consumers in early 2018. Since it powers with the same software as Samsung's Gear VR headset, it will out of the box have support for thousands of VR games and 360-degree video experiences, and other streaming services like Hulu, Netflix, and HBO. The Oculus Go VR Headset comes with an integrated display and all of its computing power directly into the headset, eliminating the need for phone or PC.
Furthermore, the headset will come with a 32 GB of onboard storage for the $199 variant, and 64GB model will sell at a higher price. Unlike the  Oculus Rift headset, Oculus Go doesn't have any positional tracking technology. If rumors are to be believed, Facebook said to have given a model of Oculus Go VR Headset that is very much like the final retail product some time last year. At CES 2018 in January, the company announced that it was partnering with Xiaomi and Qualcomm to manufacture the Go.
As for specifications, the Oculus Go VR Headset will be powered by the Qualcomm Snapdragon 821 Mobile VR Platform, 2K (2,560 x 1,440 pixels) fast-switch LCD screen,  3.5mm headphone jack. While the exact reasons for the delay in launch in unknown, but for now it looks like we're just a month and a half away from the official Oculus Go VR Headset announcement.