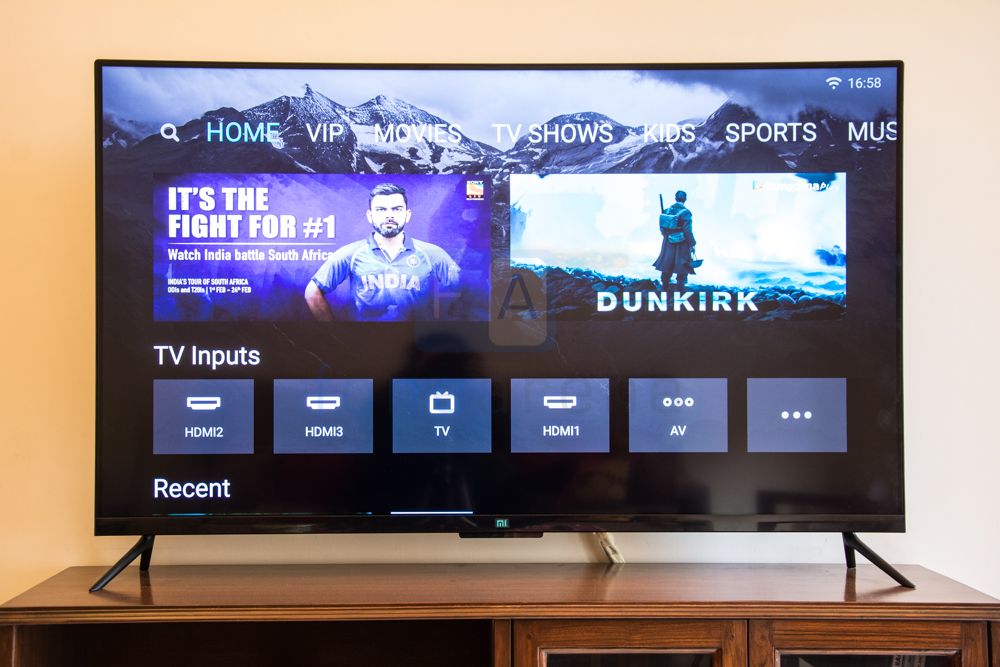 The Mi TV is here. It would be safe to say that this is the next big category for Xiaomi in India. A 55 inch 4K HDR capable television panel for Rs. 39,999? By any measure that's a steal but Xiaomi's hardware is usually only part of the equation. Similar to MIUI on their phones, the company has worked hard to introduce the Patchwall interface on their television. More than just an interface, it is a paradigm shift in how television makers approach usability. So how well does the entire package work? Read on to find out.
Xiaomi Mi TV 4 specifications
55-inch (3840 x 2160 pixels) 4K display with 178-degree viewing angle, 8 ms, 6000: 1 contrast ratio
2GB DDR4 dual-channel RAM, 8GB internal memory (eMMC 5.1)
MIUI TV with PatchWall AI based on Android
WiFi 802.11 a/b/g/n (2.4 / 5GHz) 2X2, Bluetooth 4.2 LE, 3 x HDMI 2.0, AV, 1 x USB 2.0 x 1, USB 3.0 x 1, Ethernet
Supports H.265 4K at 60 / 30 fps, H.265 1080P at 60 fps, H.263 1080P at 30 fps, MPEG1 / 2/4 DivX4 the VC-1 / WMV3 1080P at 60 fps, REAL 8/9/10 1080P at 30 fps
2x 8W speaker for DOLBY AUDIO, DTS-HD
Design
Design is an obvious element to consider when planning out a new component for your AV system. With the Mi TV 4, Xiaomi has done an exemplary job. There is nothing cheap or budget about how the television looks.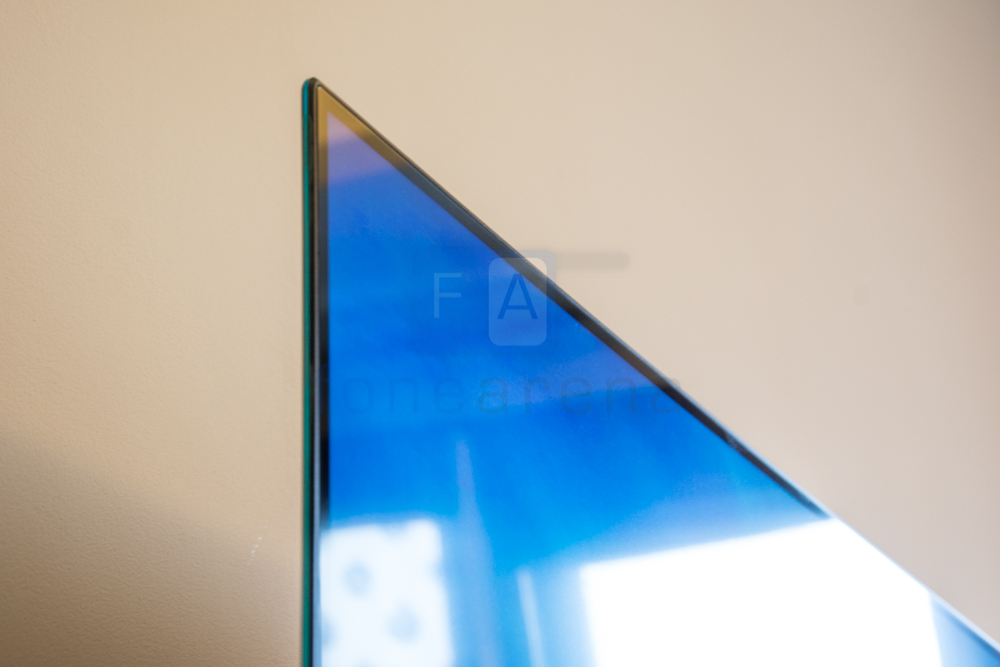 Up front, the design is minimal with thin black bezels and a small bar along the bottom edge that holds the IR receiver, power on LED. At first glance, the design language isn't all that different from the Mi Mix series of phones. Looked at from an angle, there is a blue tint along the edge. Xiaomi claims that the television is the slimmest LCD panel in the world and at 4.9mm, we are inclined to believe them. A metal sheet over at the back gives the screen added structural strength.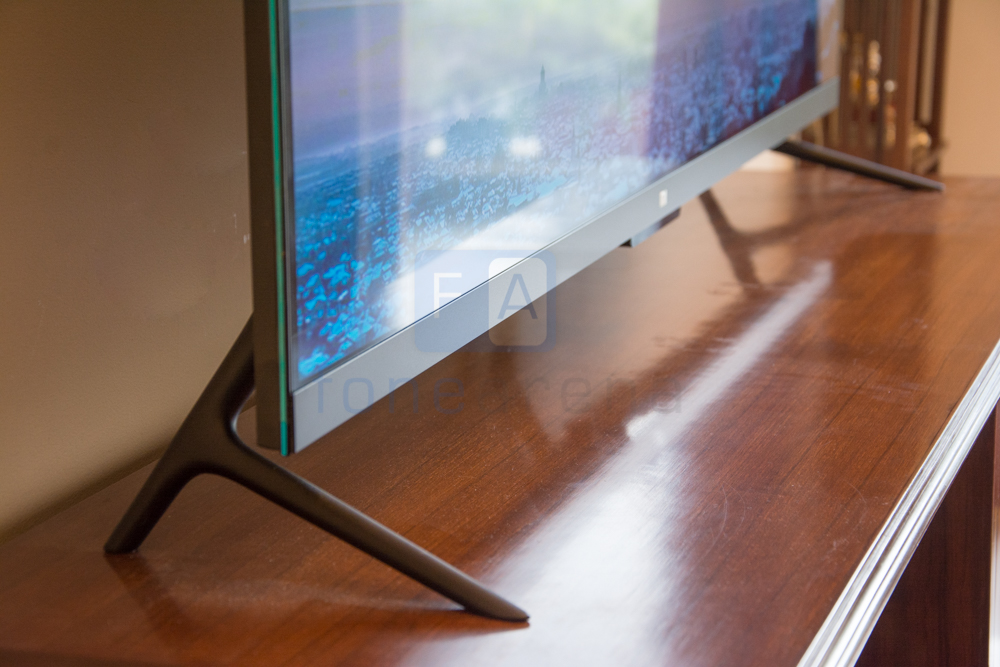 The attention to design continues with the stand that is both discrete and fashion forward. With the panel mounted on the stand, the screen appears to float above the surface. This does add a bit of complexity if you're a stickler for cable management but looks really nice both up front and from the side.
At the back, ports are well marked out and are easily accessible. Between the three HDMI ports, two USB ports, component in and S/PDIF out, there are just enough ports available. We would've liked a standard line out port to easily connect with other speakers though. You can use the built-in Bluetooth 4.2 connectivity to pair with wireless speakers and headphones.
Software 
We've talked in depth about Patchwall OS before. The Mi TV 4 runs Android with a custom interface onboard that has been designed ground up to integrate your DTH and internet TV sources into one single infinite scrolling interface. A whole lot of the groundwork here has been done by Sensara that has built the stunning TV guide app for the Mi TV 4. The integration also lets you see how much of a movie or show playing on your STB has already passed which is something nobody else has attempted.
Xiaomi has worked with a number of streaming services like Voot, Sony Liv and Alt Balaji for content recommendations on the homescreen. Unfortunately, Netflix or Prime Video are not supported at the moment which drastically reduces your options. Being an Android based TV, you can sideload apps but Netflix or Prime Video do not work even when sideloaded. What we really missed was Youtube integration since that is one of the most popular video services in the country. As of now, the only way to get view Youtube on the Mi TV 4 is via the browser app.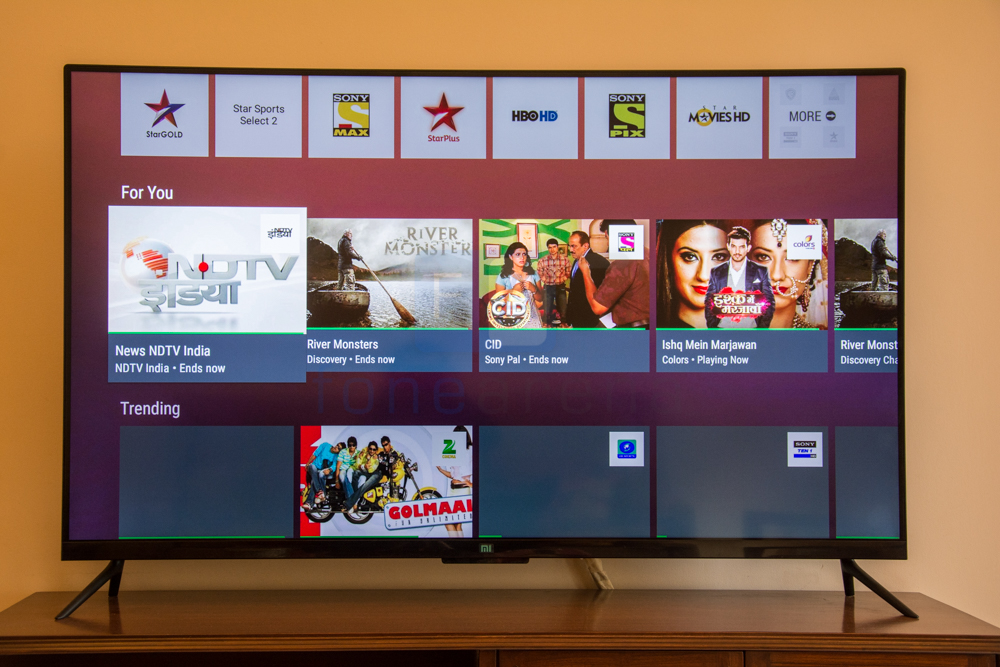 Similar to how streaming services work, Patchwall is able to build a profile of your content preferences based on the content you watch. The operating system is able to learn your preferences across streaming services and even on the basis of the content you watch on DTH. The integration extends further by allowing you to interface with your set-top box directly without having to switch remotes. The television does this using the included USB to iR cable. Similar to the Mi Remote app on Xiaomi phones, selecting a channel in the TV Guide app broadcasts a signal over the cable that is then broadcast to the STB. Essentially the television emulates the remote of almost any set-top box out there allowing you to control it with a single remote.
Display Performance
The Xiaomi Mi TV 4 has a 55-inch SVA panel and supports HDR and 4K content. At the price point, these are already some fantastic spec but specs alone do not make a television. Calibration and panel performance has a lot more to do with it. Xiaomi says that they are using a Samsung sourced edge-lit LED lit panel that they've custom tuned.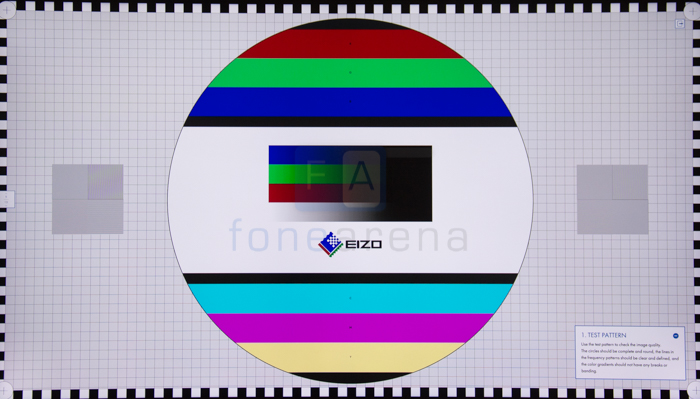 Owing to the nature of SVA panels, the Mi TV 4 looks vibrant and has well saturated and contrast-rich colors similar to what you get out of the box on Samsung televisions. There's a robust level of controls available to tame the colors but the out of box experience too should please most users. The television supports 85% of the NTSC color gamut. We ran some basic calibration tests and adjusted the white point marginally which made the screen more natural looking and appealing to look at.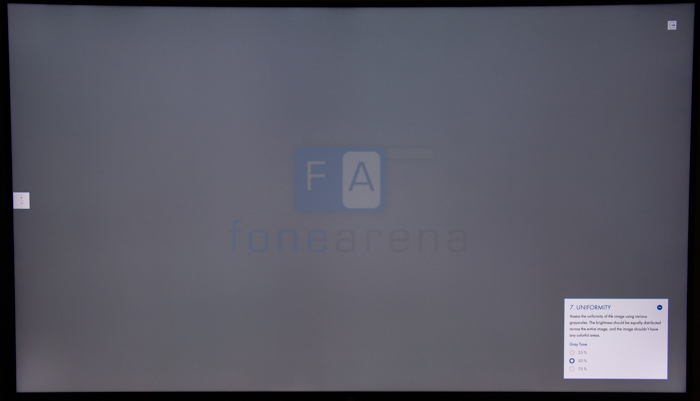 For an edge lit panel, we found the backlighting to be spread out very evenly. The blooming effect visible in lower end / older local dimming arrays is minimal here and the television performs rather admirably. While we weren't able to measure maximum brightness levels, they proved to be sufficient for a well-lit room. It doesn't go as bright as some of the LG and Samsung 4K panels we've tested but it's not bad. The panel supports HDR10 and not Dolby Vision which means some HDR content might not be supported on Netflix even if you have a source that can output that. We tested out the television with the Nvidia Shield for Ultra HD 4K playback and generally came back impressed. The benefits of HDR support aren't the most obvious due to limitations of the screen and overall brightness level. In addition, the viewing angles aren't quite the best. While Xiaomi claims 178 degrees, we observed degradation of colors when viewing from the sides and the sweet spot for viewing was mostly within a viewing angle of 120 degrees.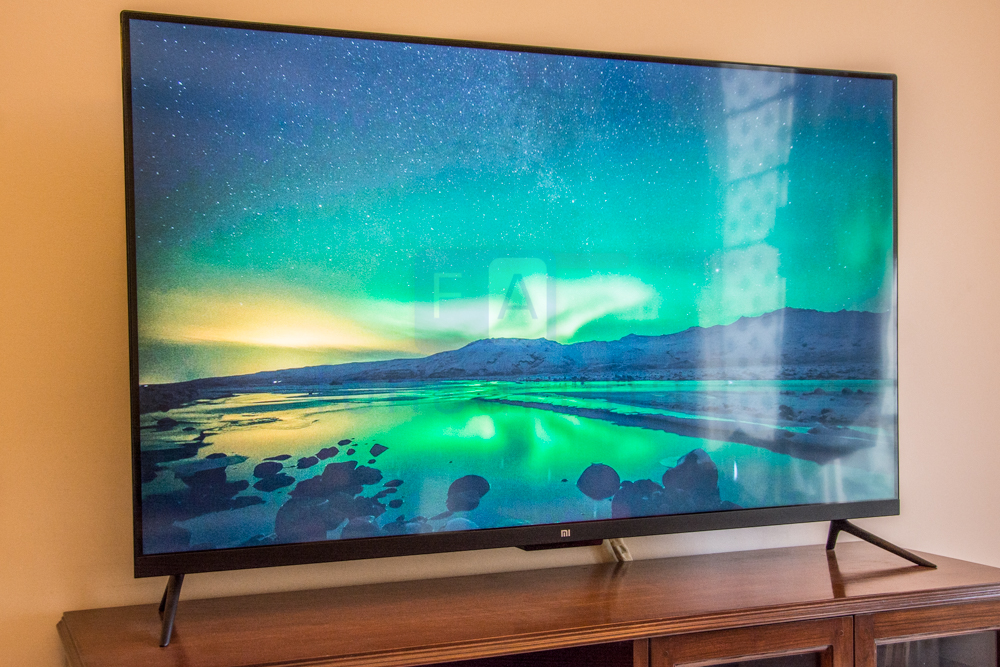 Another area where we felt a compromise had been made was in the upscaling of HD or SD content to 4K. There were noticeable jaggies due to over-sharpening here and the overall effect wasn't as good as we've seen on higher-end televisions.  The television is a 60Hz panel, in fast action scenes we noticed a bit of judder.
Conclusion
The Xiaomi Mi TV 4 is a fantastic value for money proposition. The hardware is a league above anything in its price range and the Patchwall UI is a genuine pleasure to use.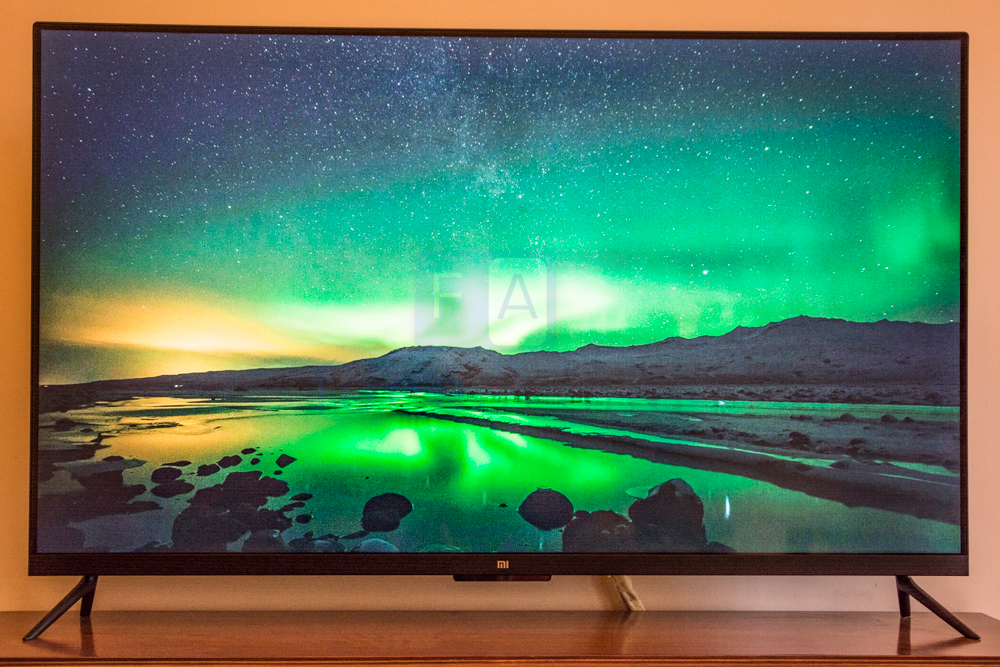 It's not quite the most stunning panel around but the sheer price to performance ratio here almost makes us negate that thought. Once Xiaomi is able to pad up the software experience and make it a bit more robust, we feel the Mi TV 4 could easily hold its own against televisions twice the price. As it stands, you definitely cannot go wrong with the Xiaomi Mi TV 4. At Rs. 39,999, the Mi TV 4 is more television than you can shake a stick at