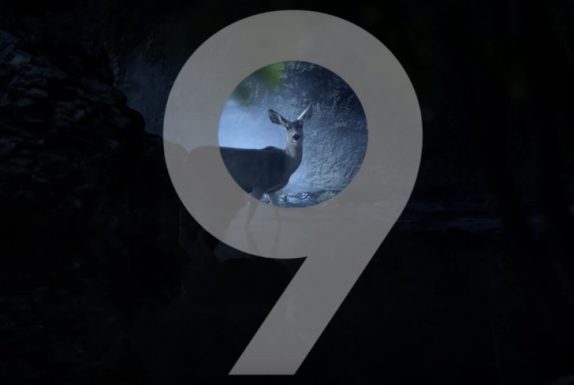 [Update: Samsung has posted another teaser, this time in English teasing the variable aperture camera on the Galaxy S9]
Samsung is inching closer to the launch of the Galaxy S9 and S9+ and the company has now posted teaser videos revealing the low-light camera capabilities and 3D emoji features of the flagship. Though they don't reveal much about the phones, it briefly gives an idea of what to expect.
The first teaser from the list might be showcasing the performance improvements, and with Snapdragon 845 chipset on board, the S9 is expected to bump up the performance significantly. Given how things slow-down at the 9-seconds mark, this could be indicating the slo-mo capabilities in the Galaxy S9 series.
The second teaser is a complete contrast and is straightforward. It is hyping-up the low-light camera capabilities; if S8 camera performance is any clue, the S9 camera will be a huge improvement.
The third video is a little ambiguous as we are betting that it is indicating the stereo speakers which was revealed a couple of days ago. Just before the end of the teaser, there is a subtle tease about the 3D emoji which is also said to be a part of the S9 feature list.
Mancano ancora pochi giorni. Impareremo a immaginare tutto daccapo. Galaxy #Unpacked, il 25 febbraio in diretta su https://t.co/ntLsd6XgMS #TheNextGalaxy pic.twitter.com/eSeU6LaR6E

— Carlo Barlocco (@CarloBarlocco) February 14, 2018
Finally, Carlo Barlocco; the president of Samsung Italia has shared a Twitter video which completely emphasizes on the camera capabilities and 3D emoji which is expected to be an important selling point for the Galaxy S9 duo. With press images, rumors, leaks, and reports, most of the Galaxy S9 and S9+ details are completely out in the open, but there is still a lot to be known.
The Samsung Galaxy S9 and S9+ will be announced on February 25th at the MWC 2018 event.