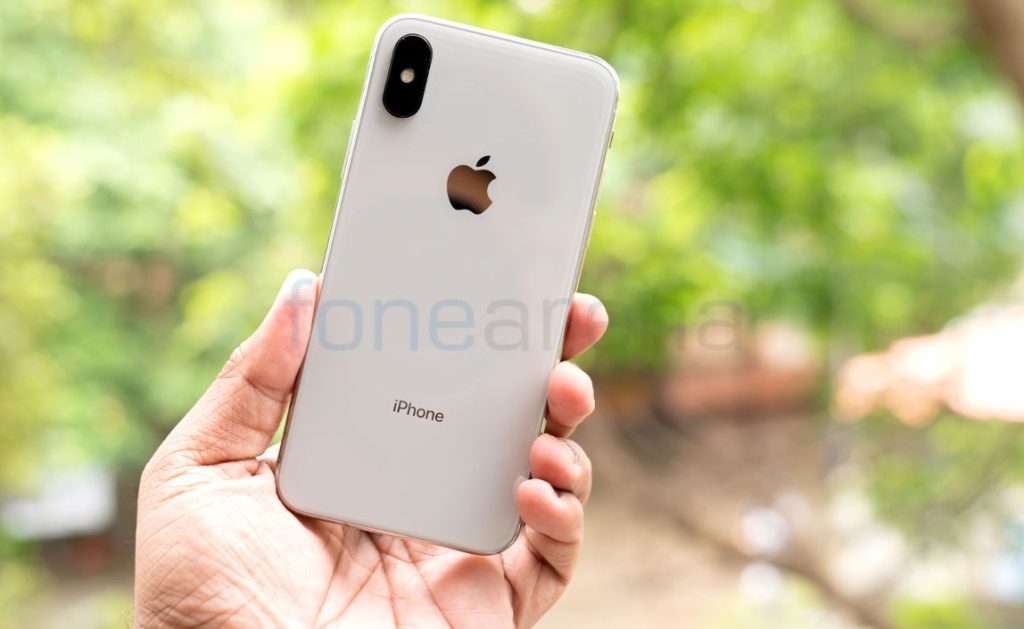 Apple has reported all-time record quarterly revenue of $88.3 billion, up 13% over last year with a all-time record net profit of $20.1 billion in their earnings for the financial year Q4 2018 that ended December 30, 2017. Apple reported quarterly earnings per diluted share of $3.89, up 16% from a year ago, also an all-time record. During earnings call Tim Cook said that the growth was broad-based and a key driver was iPhone, which generated its highest revenue ever.
iPhone X has been Apple's top selling phone every week since it launched. iPhone 8 and iPhone 8 Plus rounded out the top three iPhones in the quarter. "In fact, revenue for our newly launched iPhone was the highest of any lineup in our history, driving total Apple revenue above our guidance range," said the CEO.
Apple saw double digit revenue growth in all our geographic segments, an all-time quarterly record in the vast majority of markets, including the U.S., Western Europe, Japan, Canada Australia and Korea, as well as Mainland China, Latin America, The Middle East, Central and Eastern Europe, and India.
Apple sold 77.3 million iPhones, the highest number ever for a 13-week quarter, compared to 78.3 million a year ago.  Apple sold 13.2 million iPads, up from 13.1 million a year ago. iPad sales grew strong double-digits in many emerging markets, including Latin America, the Middle East, Central and Eastern Europe and India, as well as developed markets, including Japan, Australia and Korea. iPhone ASP increased to $796 from $695 a year ago, driven primarily by the launch of iPhone X and the success of iPhone 8 and 8 Plus.
Apple sold 5.1 million Macs in the quarter, compared to 5.4 million a year ago. "Mac performance was particularly strong in emerging markets with unit sales up 13% year-over-year and with all-time records in Latin America, in India, Turkey and Central and Eastern Europe," said Apple.
Apple said that it was the best quarter ever for the Apple Watch with over 50% growth in revenue and units for the fourth quarter in a row and strong double-digit growth in every geographic segment. It also said that sales of Apple Watch Series 3 models were also more than twice the volume of Series 2 a year ago, but it did not reveal any numbers as usual.
Wearables were the second largest contributor to revenue growth after iPhone. In total, Apple's other products category that includes Beats products and AirPods set a new all-time record with quarterly revenue exceeding $5 billion for the first time.
Services business posted $8.5 billion revenue, up 18% year-over-year. App Store set a new all-time revenue record. During the week beginning December 24th, a record number of customers made purchases or downloaded Apps from the App Store, spending over $890 million in that seven-day period, followed by $300 million in purchases on New Year's day alone.
Apple expects revenue between $60 billion and $62 billion and gross margin between 38 and 38.5 percent for FY Q2 2018.