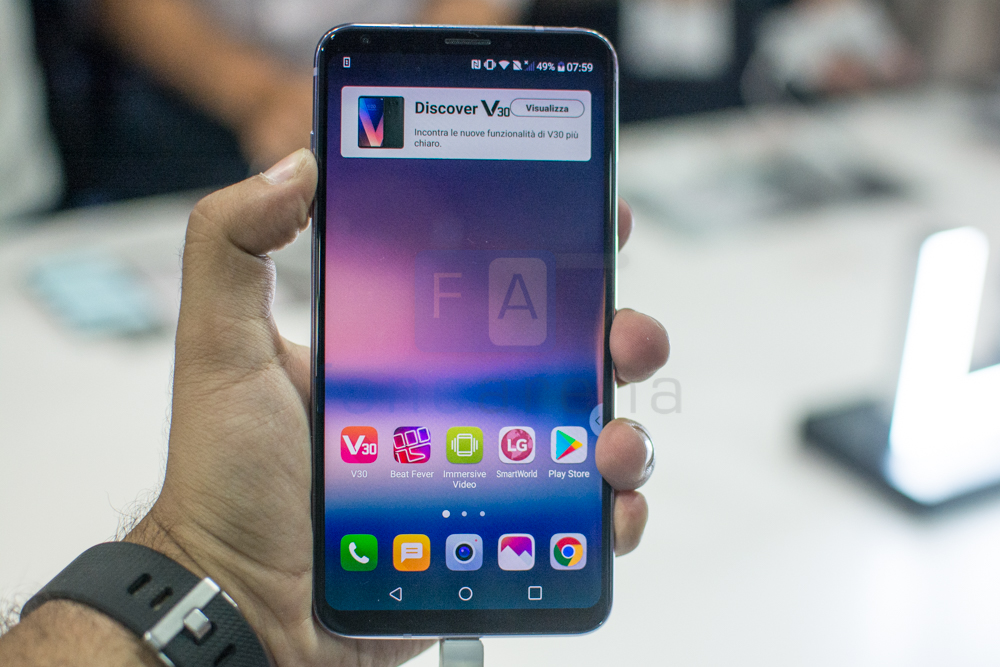 LG Electronics has reported revenues of 16.96 trillion won (US$ 15.3 billion) for the fourth quarter that ended December 31, 2017, which is up 14.8% compared to the same quarter last year. For the whole 2017 it reported record 61.4 trillion won (US$ 55.4 billion) revenues, up 10.9% YoY and profits of 2.47 trillion won (US$ 2.23 billion) – the highest profit since 2009 – up 85% from 2016 due in large part to strong performance by premium home appliances and TVs. 
It  reported operating income of 366.8 billion won (US$ 330.9 million) for the quarter, down 35.2% for the same quarter in 2016.
Mobile Communications sector reported a quarterly revenue of 3.07 trillion won (US$ 2.77 billion), up 9% QoQ and 3% YoY due to steady sales of  increasing sales of V30 and Google's new premium OLED phone Pixel 2 XL.  The sector posted a operating loss of 213.2 billion won (US$ 192.33 million), compared to loss of  459.3 billion won a year ago.
"Loss narrowed QoQ and YoY by increasing premium product sales and
improving business structure, despite marketing expense for V30 and
component price increase, said LG.
For the whole 2017 it reported 11.67 trillion won (US$ 10.52 billion) revenue, despite a challenging marketplace and strong competition from Chinese brands, said LG and it reported 717.2 billion won operating loss, compared to -1,218.1 billion won loss in 2016.
It shipped of 13.9 million units in the quarter, down 1% YoY and up 2% QoQ.  LG expects premium smartphone ASP to rise and mass-tier smartphone demand in emerging market to increase for this year. It also says that Chinese competitors' new products release will intensify competition in 2018.
For this year LG aims to increase sales by strengthening premium, mid to high-end smartphone line up and enhance profitability by improving product mix, strengthen business strategy by continuously adding new value to the competitive platforms and reinforce cost competitiveness through platform and modular activities and strengthen brand and quality of the products.