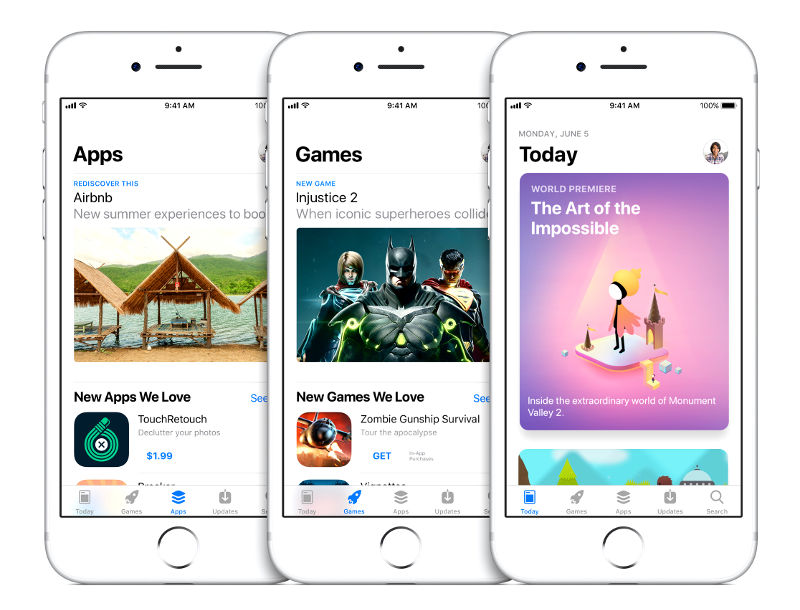 Apple already offers a novel way for iPhone and iPads to communicate with computers via easy-to-use applications, however, the same didn't go very well on Apple's desktops and laptops. The Mac Store apps have a limited section and rarely updated apps. With an aim to change everything, Apple is now focusing on unifying iPhone, iPad & Mac Apps to Create one user experience. 
The change will come into action as early as next year where developers can start designing a single application that works with a touchscreen or mouse and trackpad depending on whether it's running on iOS or on Mac hardware. The current situation needs developers to design two different apps, one that works with iOS and the other that is adjusted for Mac. And with many users complaining about Mac apps not getting latest updates, this move of unifying apps will save a lot of work and expenses.
This secret project codenamed "Marzipan," in an ongoing development which will come into play as part of the next major iOS and macOS updates. As this is still in the very early stage, it can change anytime or even get canceled. It is also unclear if Apple is planning on combining both the iOS and Mac app stores, but the iOS App Store was recently refreshed with iOS 11 update, but the Mac store remained the same since 2014.