Belkin today has launched Trueclear Pro Advanced Screen Care (TCP) for Apple iPhone 7, iPhone 7 Plus, iPhone 8 and iPhone 8 Plus along with Tempered Glass for iPhone X in India. This is a patented system for Belkin which has won Innovation award at CES 2014.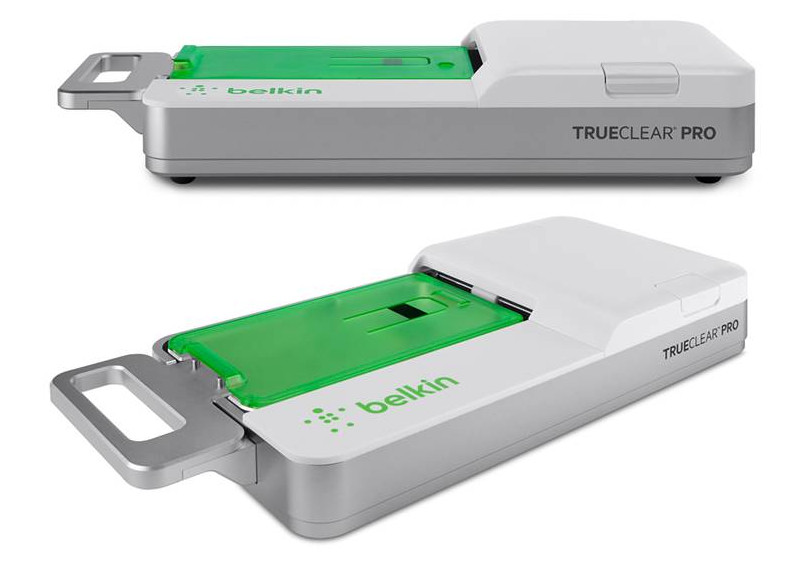 The company says that the service is free of cost for those who purchase the Belkin's screen protectors, namely "Invisiglass Ultra" and "Tempered Glass" and will be applied by highly trained, certified screen care specialists with no misalignment or air bubbles. Both the overlays mentioned above are optimized for iPhone 8 and 8 plus and are also compatible with iPhone 6, 6S, 7 and 7 Plus.
The InvisiGlass Ultra is made with Corning Gorilla Glass 2 with up to 3-5X improvement in scratch-resistance and 25% increase in drop performance. The Ion-exchange strengthened for superior surface quality and damage reduction and has 0.21mm thin preserves touchscreen sensitivity. It also offers crystal clear clarity.
On the other hand, the Tempered Glass is said to be three times stronger than plastic and regular glass. It has  9H Hardness for scratch, scuff and impact resistance.
The TrueClear Pro Advanced Screen Care Invisiglass Ultra is priced at Rs. 2299 for the  iPhone 6/7/8 series and the Tempered Glass for iPhone X is priced at Rs. 2999. Both these are available at Imagine stores owned by Ample Technologies across India.
Commenting on the launch, Dae-Won Kim, Belkin Managing Director – APeA, said,
True Clear Pro system embodies the spirit of Belkin, embracing customer services through innovative technology driven by precision that lends to a better product experience. We have made our new line of screen protection better than ever, and we believe the best in the market.