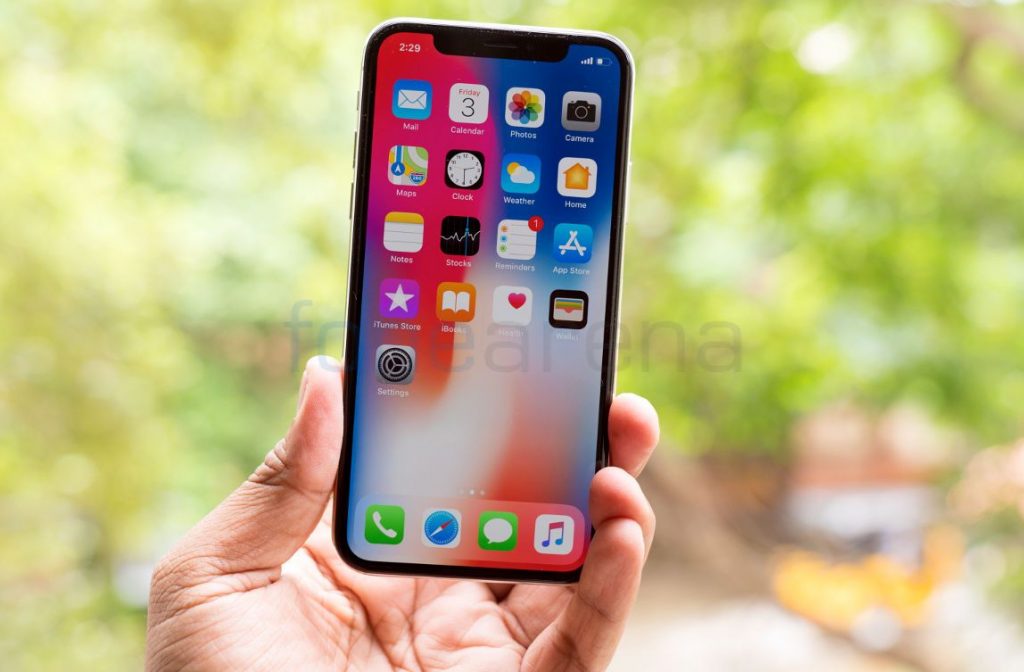 Last week KGI Securities analyst Ming-Chi Kuo said that  Apple will be launching a 5.8-inch and 6.5-inch models with OLED displays and a lower-priced 6.1-inch model with an LCD display in 2018. Now he has said that the iPhone models will come with a faster Intel XMM 7560 modem and Qualcomm SDX 20 LTE Cat. 18 Modem with support for 4×4 MIMO technology, compared to 2×2 MIMO in this year's iPhone models that use Intel XMM 7480 modem and Qualcomm MDM9655 Snapdragon X16 LTE Cat. 16 Modem.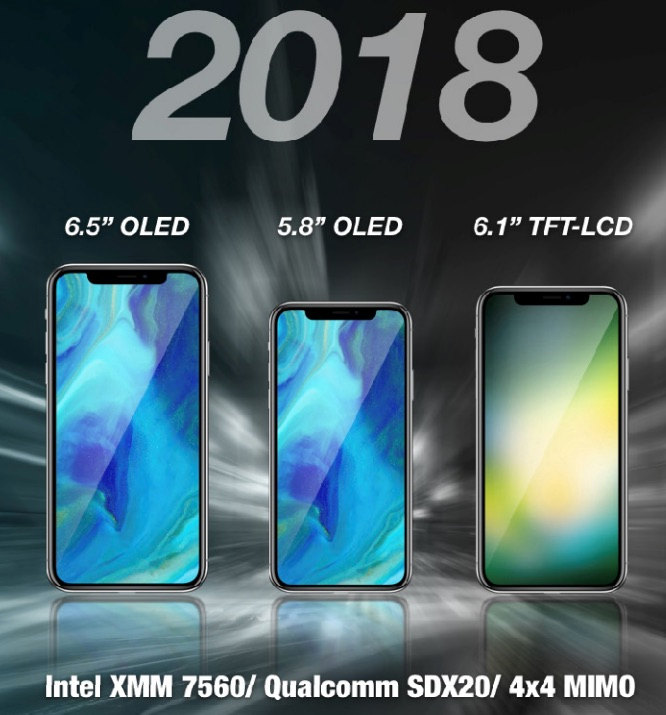 He has also said that 70%-80% of the modem chips for 2018 iPhone models will come from Intel. Additionally he has predicted that at least one of Intel's next year's iPhone models will feature dual-SIM dual standby (DSDS), with support for LTE+LTE connections, which allows two SIM cards to be active simultaneously using only one set of chips.
It is not clear if the model will have dual SIM slots or if one of the SIM cards would be Apple SIM or embedded SIM (e-SIM) like the iPad Pro.
KGI Securities analyst Ming-Chi Kuo, in a research note, said:
New baseband chips from Intel & Qualcomm will significantly boost transmission speed of new 2H18 iPhone models thanks to supporting 4×4 MIMO antenna design: We believe that 2H18 new iPhones will upgrade baseband chips from Intel's XMM 7480 and Qualcomm's MDM 9655 in 2H17 to Intel's XMM 7560 and Qualcomm's SDX 20. As both new chips support 4×4 MIMO technology, compared to only 2×2 MIMO in 2H17, we anticipate LTE transmission speeds will increase significantly. We believe Intel will supply Apple with 70-80% or more of required baseband chips.

2H18 iPhone models won't only offer faster LTE transmission speed: We predict that at least one of the 2H18 new iPhone models will support dual-SIM dual standby (DSDS). Unlike existing DSDS phones, which commonly support LTE+3G connections, we believe next-generation iPhone models will support LTE+LTE connections, in a bid to enhance the user experience.