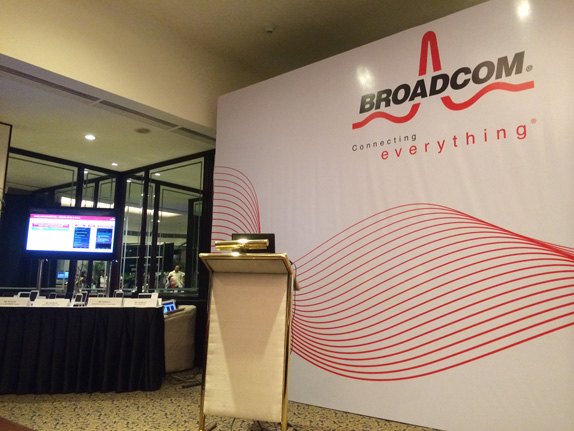 Broadcom has finally made an offer to acquire Qualcomm at $130 Billion, which is $70 per share which consist of $60.00 in cash and $10.00 per share in Broadcom shares just as reported. Broadcom's offer is almost 28% premium over the closing price of the Qualcomm common stock's closing price on Nov. 2, 2017.
It is known that Qualcomm is in talks of taking over the NXP which is the world's biggest largest makers of chips for vehicles. However, Broadcom says that the Proposal Stands Whether Qualcomm's Acquisition of NXP is Consummated on the Currently Disclosed Terms of $110 per Share or is Terminated. The proposed Broadcom-Qualcomm transaction is valued at approximately $130 billion on a pro forma basis, including $25 billion of net debt.
Buying Qualcomm would make Broadcom third-largest chipmaker sitting right behind Intel and Samsung Electronics. Broadcom says that Qualcomm's cellular business is highly complementary to Broadcom's portfolio, and the combination would create a strong, global company with an impressive portfolio of technologies and products.
Qualcomm, on the other hand, has acknowledged that it has received the proposal from Broadcom and said that Board of Directors are in talks with the financial and legal advisors and will assess the proposal in order to pursue the course of action that is in the best interests of Qualcomm shareholders. It says that the company will have no further comments until the Board of Directors has completed its review.
Hock E. Tan, CEO, Broadcom, Commenting on the proposal has said,
We have great respect for the company founded 32 years ago by Irwin Jacobs, Andrew Viterbi and their colleagues, and the revolutionary technologies they developed. Following the combination, Qualcomm will be best positioned to build on its legacy of innovation and invention. Given the common strengths of our businesses and our shared heritage of, and continued focus on, technology innovation, we are confident we can quickly realize the benefits of this compelling transaction for all stakeholders. Importantly, we believe that Qualcomm and Broadcom employees will benefit from substantial opportunities for growth and development as part of a larger company.