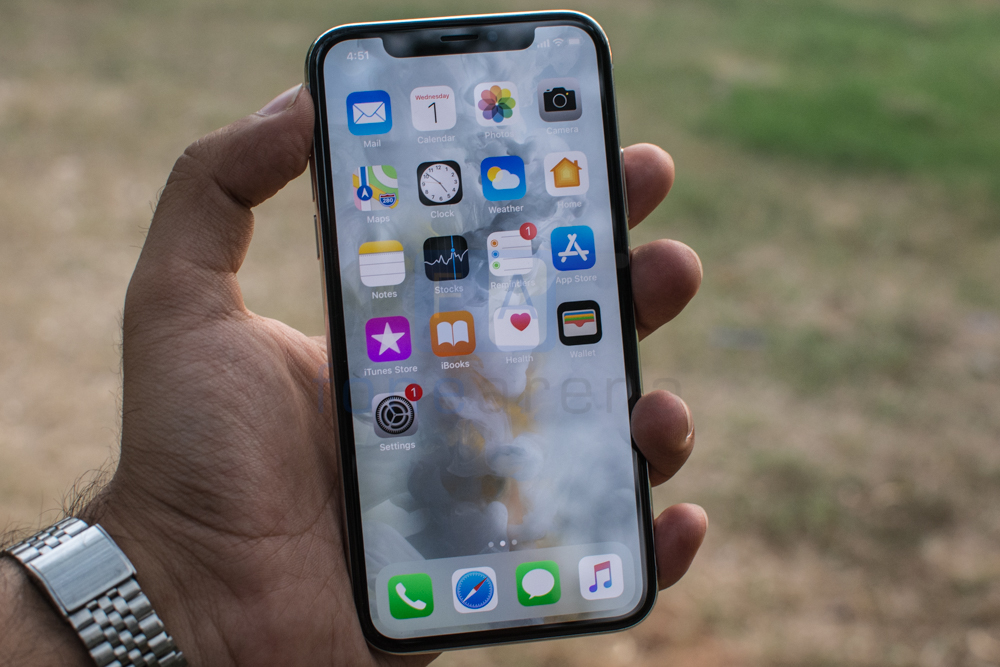 Like with any iPhone that comes out, DisplayMate has released a shout-out for the iPhone X praising the Apple's technology in areas like higher resolution OLED screen, automatic color management, viewing angle performance, and more. According to DisplayMate, the iPhone X has the 'most innovative and high-performance smartphone display ever tested.'
The Apple iPhone X has set/matched new smartphone display benchmark in highest absolute color accuracy, highest full-screen brightness for OLED smartphones, highest full-screen contrast rating in ambient light, and highest contrast ratio categories. The iPhone X packs a new aspect ratio; 19.5:9 which is 22% larger than the 16:9 aspect ratio.
Thanks to the new aspect ratio, DisplayMate says that the iPhone X has a new 2.5K higher resolution with 2436×1125 pixels at 458 pixels per inch. The iPhone X is capable of providing significantly 'higher image sharpness' which is visible and can be analyzed by a person with normal 20/20 vision at a 12-inch viewing distance.
The iPhone X has a record high Full-Screen Brightness for OLED Smartphones at 634 nits, which in turn improves screen visibility in high Ambient Light. Though the Samsung Galaxy Note 8 can produce up to 1,240nits, that is only limited to the lower portion of the screen area. As for full-screen, the Note 8 can produce up to 423 nits with Manual Brightness and 560 nits with Auto Brightness, thus falling behind the iPhone X.
In the viewing angles department, generally, LCDs experience a 55% or greater decrease in Brightness at a 30-degree Viewing Angle, while the iPhone X shows as less as 22% decrease in Brightness at 30 degrees. The iPhone X supports two industry standard color gamuts; the sRGB / Rec.709 color gamut additionally, the new wide DCI-P3 color gamut which is normally found in 4K Ultra HD TV sets.
The DCI=P3 color gamut is 26% larger than the sRGB / Rec.709 gamut which makes the iPhone X switch between proper color gamut for displayed image content ranging in the wide DCI-P3 color space with an ICC profile hence the images automatically appear with the correct colors, neither over-saturated or under-saturated.
DisplayMate concluded the display test of the iPhone X saying,
Apple has produced an impressive Smartphone display with excellent performance and accuracy. What makes the iPhone X the Best Smartphone Display is the impressive Precision Display Calibration Apple developed, which transforms the OLED hardware into a superbly accurate, high performance, and gorgeous display, with close to Text Book Perfect Calibration and Performance.