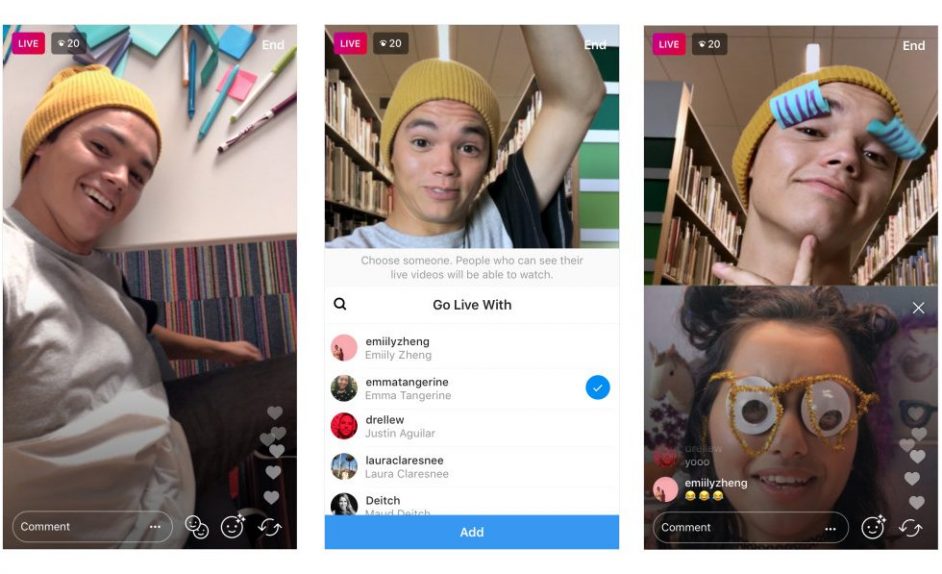 Instagram's new update that will start rolling out from today lets you go live with a friend and it even gives you an option to add people who are watching the live as well. This new update is available for both Android and iOS.
Facebook-owned Instagram had rolled out the Live video feature back in November 2016 and since then the company has rolled out many features to better the live functionality and with today's update, the company has added yet another interesting feature.
You can go live with any of your friends just to hang out or to catch up and it also gives you an option to add more people while you're broadcasting. Simply tapping on the Add button to add to invite anyone who is currently watching.
Once they join the live, the screen will split into two and your friend will pop up right below you. You can add or remove people at the same time even while you are live and people can choose to exit on their own as well. Once the live is ended, you either discard it or just add it to stories for those who might have missed the live.
Instagram will show two circles stacked together in your stories bar when someone you follow is live with a friend. Instagram app with Version 2o with the new go live with a friend feature is available on Google Play Store and Apple App Store.