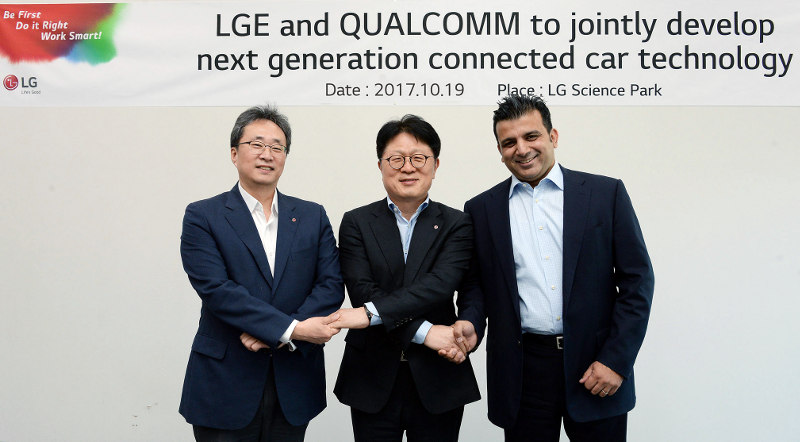 LG and Qualcomm have teamed up to develop a range of next-generation connected car solutions and even plans to open a joint research center in South Korea. Where they will develop 5G technology for vehicle and C-V2X (Cellular Vehicle-to-Everything) technologies that are essential to the next-generation autonomous vehicles.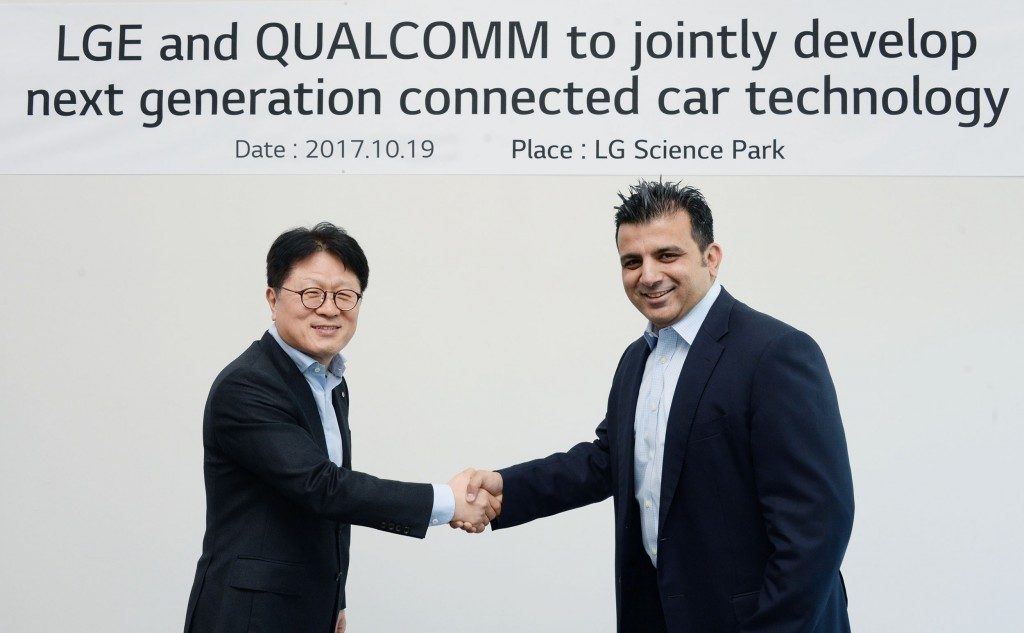 Both the companies will use years of R&D in creating the 5G technology which is vital to the deployment of a fully connected car platform with speeds up to 5 times faster and ten times lower latency than the quickest LTE technology.
This will ensure that it delivers data at speeds that are essential for real-life driving situations. On the other hand, the C-V2X will provide double the operation at a lower cost than DSRC (Dedicated Short Range Communications). LG has started field tests and standardization activities in parts of Europe and Asia with a roll out goal of mid-2020.
The collaboration will be based out of LG Electronics' Science Park in Seoul. The partnership will become effective right away and both the companies will start working together immediately.
Commenting on the new partnership, Kim Jin-Yong, executive vice president of LG's Vehicle Components Smart Business Unit, said:
LG plans to lead the next-generation vehicle components market by combining our experience in automotive communication technologies with Qualcomm's advanced connected solutions from LTE to 5G. We are optimistic that the combined research strength of Qualcomm and LG will yield benefits that would not be feasible working independently.
Nakul Duggal, vice president of product management, Qualcomm Technologies, Inc, said:
Building on our long-standing relationship with LG, this effort to advance C-V2X technology further demonstrates our continued commitment to the development of advanced solutions for safe, connected and increasingly autonomous vehicles. With the automotive industry on a clear path to 5G, we look forward to working together with LG to meet the demands of today's drivers and advance the commercialization of C-V2X technology in next-gen vehicles.