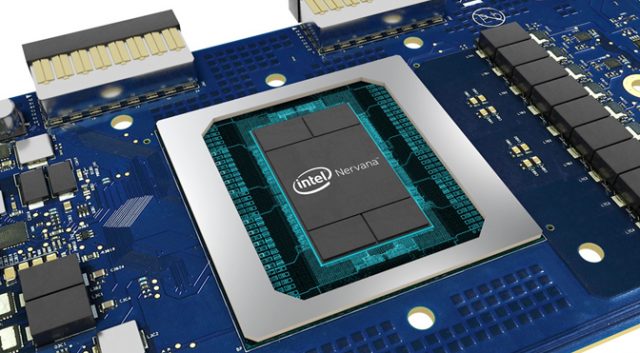 Intel has unveiled the Nervana Neural Network processor which is formerly known as Lake Crest, at the Wall Street Journal D.Live 2017. It is the first generation high-performing ASIC custom-designed and optimized for deep learning workloads and neural network training.
Intel has close collaboration with Facebook sharing the technical insights to bring the new generation AI based chipset to the market. The new Nervana Neural Network will revolutionize the AI sector across myriad industries, and companies using this technology can create new AI classes maximize the amount of data processed and help with a range of applications from healthcare, more personalized experience to the audience on social media, weather forecast and more.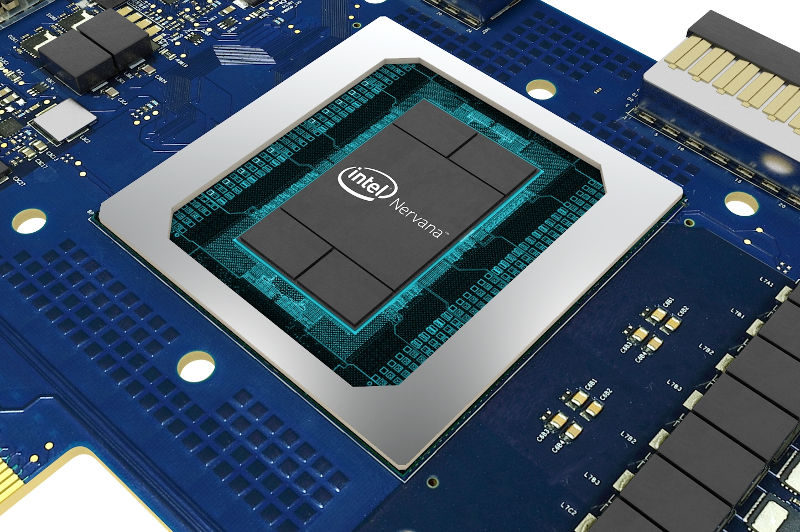 The NNP (Nervana Neural Network Processor) with the Neural engine is aimed at replacing the traditional GPUs in the AI and machine learning space with the applications mentioned above.
Intel says that it has multiple generations of Nervana neural products in the pipeline that can deliver high performance and said that it is also investing in the frontier technologies that are needed for large-scale applications in the future. Apart from the AI, Intel is even currently finding breakthroughs in neuromorphic and quantum computing.
The Neuromorphic chipsets are inspired from human brains and using which will help computers take decisions based on patterns and associations. The company has recently introduced the self-learning neuromorphic test chip which makes use of the data and learns without needing for traditional training. While in the Quantum computing, last week Intel has announced the 17-qubit superconducting chipset.
Intel is said to deliver the first silicon of Nervana Neural Network Processor before the end of the year 2017 and is on the track of achieving 100 times greater AI performance with deep learning training by 2020.